Andrea Kimi Antonelli is the one to watch after another victory in the OKJ final at Castelleto di Branduzzo for the 2019 WSK Open Cup. The Italian thanks to the victory won the championship ahead of Severiukhin and Stenshorne.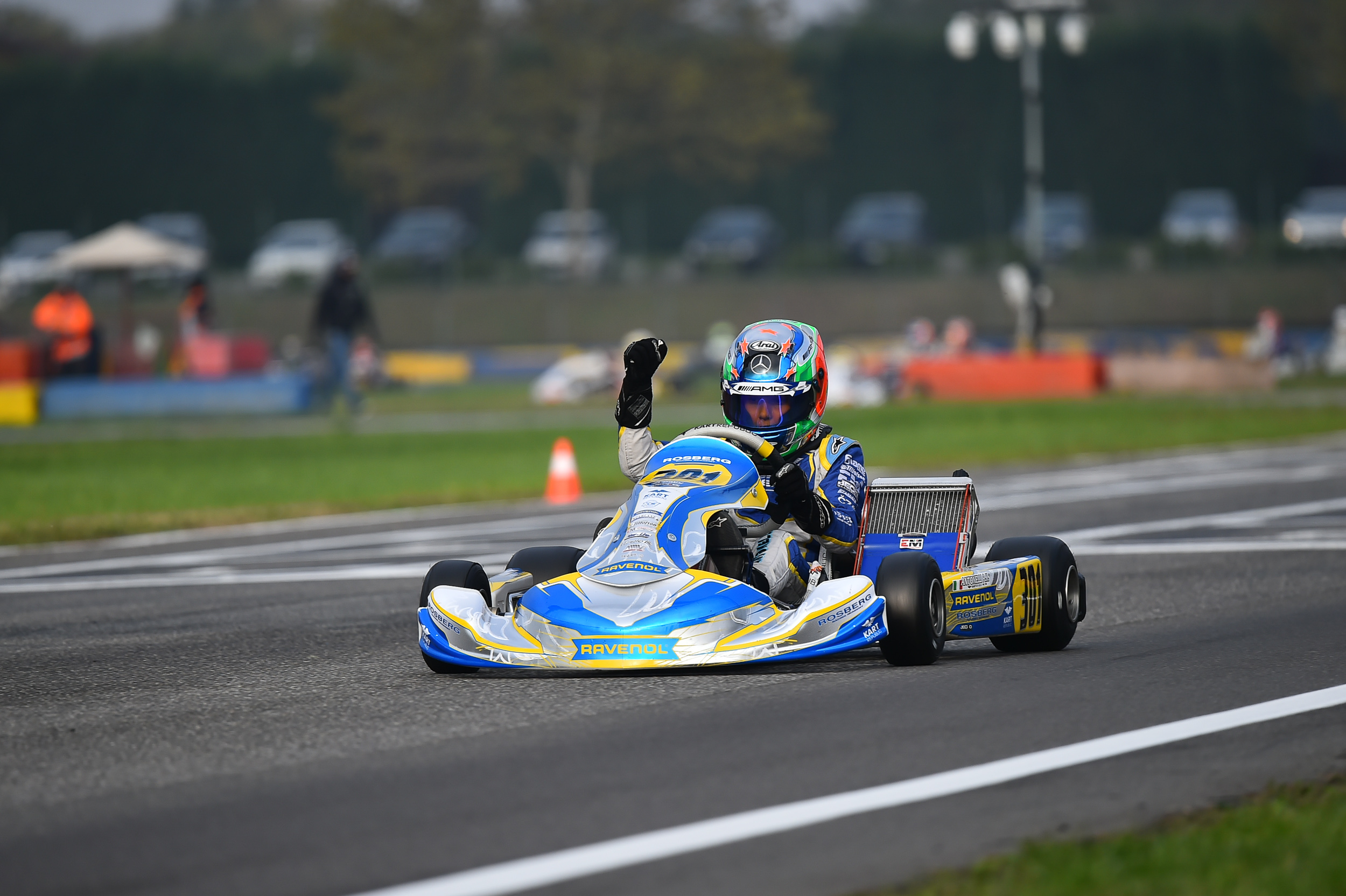 The day started with prefinal A with Martinius Stenshorne (KR/Iame/Vega) on pole position, the Norwegian driver tried to maintain this place but he could not stop his team mate in Roberg Racing Academy, Andrea Kimi Antonelli (KR/Iame/Vega) who comeback from fourth place to take the victory.
In prefinal B, Dutch driver Robert De Haan (Energy/TM Racing/Vega) tried to keep the lead in the early laps but he was soon overtaken by James Wharton (Parolin/TM Racing/Vega). The Australian tried to keep the pace but he was also beaten by Ugo Ugochukwu (FA Kart/Vortex/Vega) and the European champion, Marcus Amand (KR/Iame/Vega).
In the final B, Dion Gowda (FA Kart/Vortex/Vega) started from pole position and remained in the lead until the Swede William Siverholm (Tony Kart/Vortex/Vega) overtook him. Gowda then crashed with Calle Bergman (Tony Kart/Vortex/Vega).
Meanwhile, Siverholm and Marcos Flack (Energy/TM Racing/Vega) pulled away with the Swede taking the victory ahead of Flack and Alessandro Cenedese (KR/Iame/Vega).
The final had a controversial start as Marcus Amand (KR/Iame/Vega) pushed out Ugo Uguckuwu to take the lead of the race at turn 1 and making Uguckuwu lose many positions.
This maneuver was penalized after the race with three seconds of penalty, pushing Amand outside of podium positions.
But with Amand in the lead, James Wharton (Parolin/TM Racing/Vega) who was placed in second place retired on lap 2 due to a technical issue. This gave Amand enough gap to pull away a little bit and win the race at the checker-flag.
Something that was almost about to not happen after the amazing comeback from Andrea Antonelli. The Italian driver was eight in the first lap despite starting from the front row. But this did not stop the Rosberg Academy Racing driver who with 4 laps remaining was already second after overtaking Artem Severiukhin (Tony Kart/Vortex/Vega).
Robert de Haan finished fourth at the checker-flag -third after Amand's penalty, after holding on Ugo Ugockuwu during the whole race.
After Amand's penalty, Antonelli took the highest step of the podium ahead of Severiukhin and De Haan. Antonelli also won the WSK Open title beating Severiukhin, while Stenshorne completed the top3.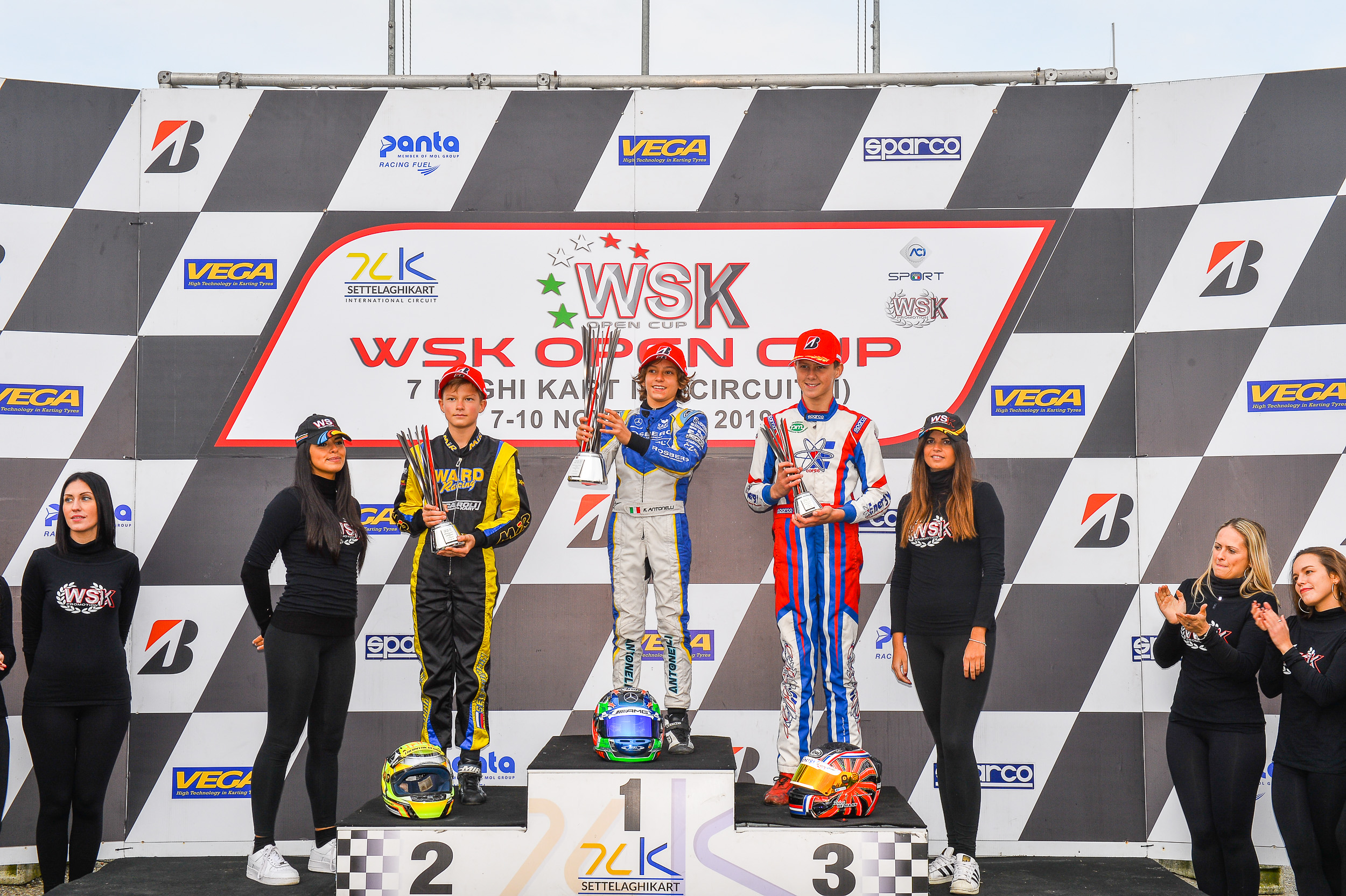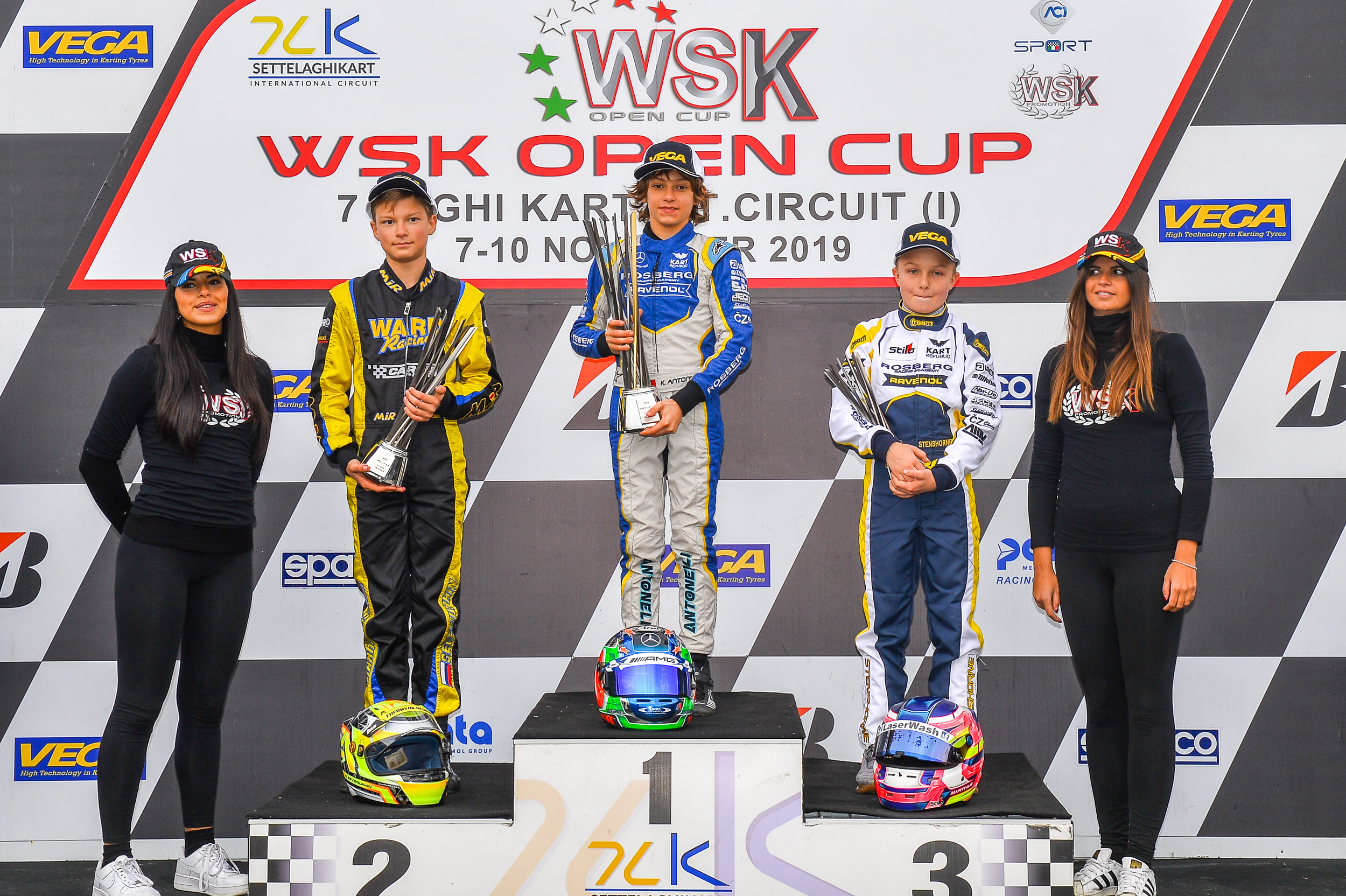 PH: Sportinphoto