Tires: MG Tyres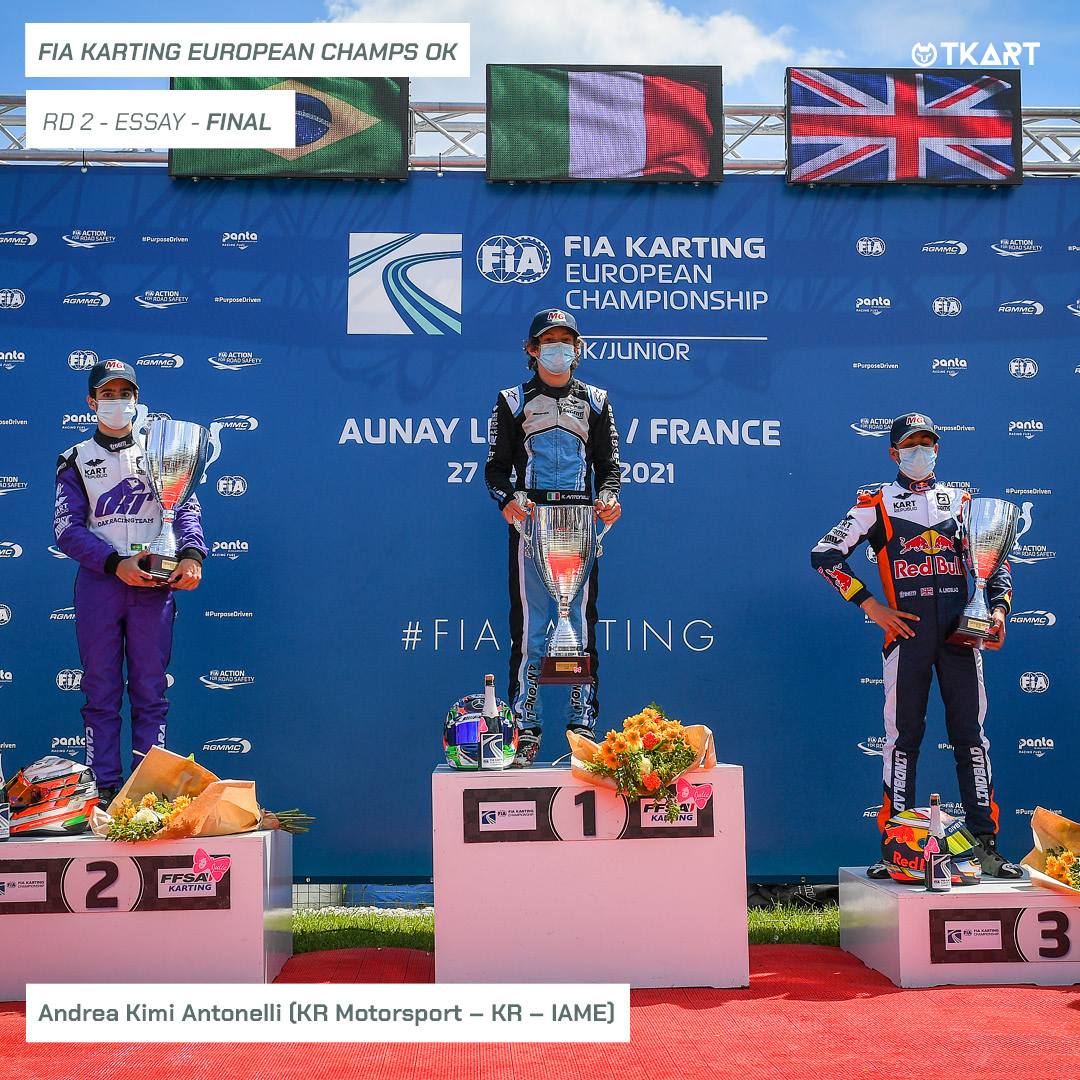 [translated with Google]


Triumphal ride for Andrea Kimi Antonelli (KR Motorsport - KR - IAME) who, after an unlucky first round of the European championship in Genk, completes a perfect weekend (2nd in qualifying, first in the intermediate classification thanks to 4 wins out of 4 in the heats) with a victory in the final with almost 5 seconds of advantage over his teammate, in second place. Antonelli is now 3rd in the championship with 44 points.


And it is Rafael Camara (KR Motorsport - KR - IAME), winner of round 1 in Belgium and championship leader with 62 points, who finishes second in the final. The Brazilian initially seems to have the pace of Antonelli, but after the first 5 laps he starts to lose ground and at the end he must also watch his back for the third KR Motorsport driver on the podium.


In fact, in third position we find Arvid Lindblad (KR Motorsport - KR - IAME). The Englishman, who is now second in the championship with 49 points, scores a fantastic race in the final. He starts from ninth position, finishes eleventh after the start, but then recovers at an incredible pace (his fastest lap of the race in 46.532) until he gets close to second position.


Fourth position for Artem Severiukhin (Ward Racing - Tony Kart - Vortex) followed by Yannick De Brabander (Praga Racing Team - Prague - Iame) and Martinius Stenshorne (Birel ART Racing - Birel ART - TM Racing).


Seventh place for Ugo Ugochukwu (KR Motorsport - KR - IAME) who, engaged in an excellent comeback, makes a mistake and does not go beyond his position on the grid.
Behind the American we find Evan Giltaire (VDK Racing - KR - Iame) and Brando Badoer (KR Motorsport - KR - IAME), able to recover 9 positions from the start, finishing 9th. Complete the top 10 Luigi Coluccio (Kosmic Racing Department - Kosmic - Vortex).


Results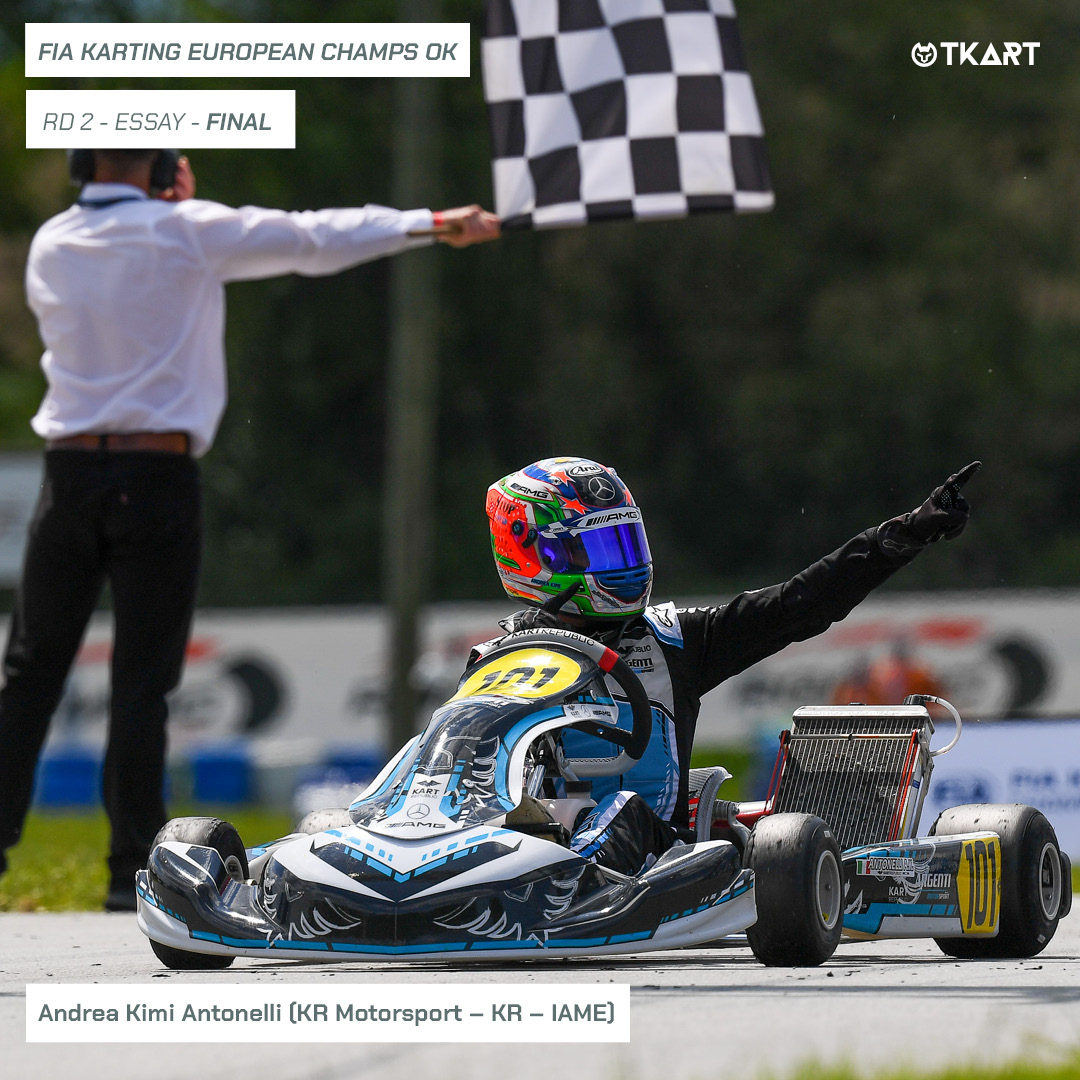 ©Photo: Sportinphoto