Incredible to see this event turning into an international field as Europe, Bermuda, South America and the US are all represented! As we can see through many social media platforms and various races the challenges are slightly different than live races. From our perspective it has been fun, exciting and a great learning experience, we would like to thank the many racers for being a part of this program hosted through the F-Series . We will continue to bring you races and hope to build on this even after we get back to the physical track. Please check out the latest details and we hope to see you on track with us! Congratulations to our podium winner and all participants for being part of the races.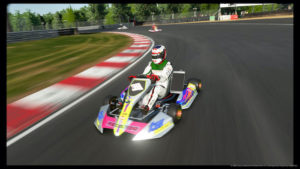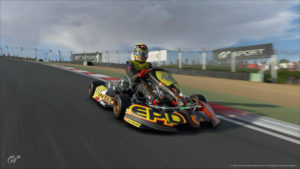 For anyone that missed it and wants to get into race four, this is a very simple platform, drivers must have an account within the PlayStation 4 network and simply join "The F Series"community. Our fourth event is scheduled for Friday April 24th at 7pm. The event will be hosted at Sardegna - Road Track B and it will be run utilizing the only kart available in the game, the 125cc Shifter kart. The tuning options will be very limited to ensure the driver is the biggest equation in these races. Manual or Automatic transmissions are an option however no other options will be open to choose including driving assists.
NEXT EVENT DETAILS
Track Sardegna - Road Track B
Rules
Grid Start, No Tuning, No Driving Assists, Shifter Kart ONLY
Thursday April 23rd
Practice 7 pm to 9 pm Both rooms will be running KZ 1 KZ 2
Friday April 24th
7 PM Practice 60 Minutes Both rooms will be running KZ 1 KZ 2
KZ1 8 PM Qualifying 15 minutes
KZ2 8:15 PM Qualifying 15 minutes
KZ 1 8:30 PM 20 Lap Race
KZ 2 8:50 PM 20 Lap Race
Winner Receives an F-Series Prize Package!