Lonato (BS), 22 giugno 2018
The fight for the top has begun at  the South Garda karting.Very interesting results came at the end of qualifying and initial qualifying heats, that have kicked off the WSK Open Cup this afternoon at the South Garda Karting circuit in Lonato (BS). Strong names of their categories are already fighting with some new contenders to the win, as shown by the chronos posted in the first races of the weekend.
Lorenzo Ferrari challenges all his rivals in OK.Qualifying envisages an interesting battle in OK, where the Italian Lorenzo Ferrari (Parolin-TM-Bridgestone) claimed the pole position with a fastest time of  46"870s. He was followed by Nicolò Cuman and Luigi Coluccio (both on BirelArt-TM). The first heat (above, the start of the race) went to the British driver Harry Thompson (FA Kart-Vortex), who led Ferrari and Coluccio.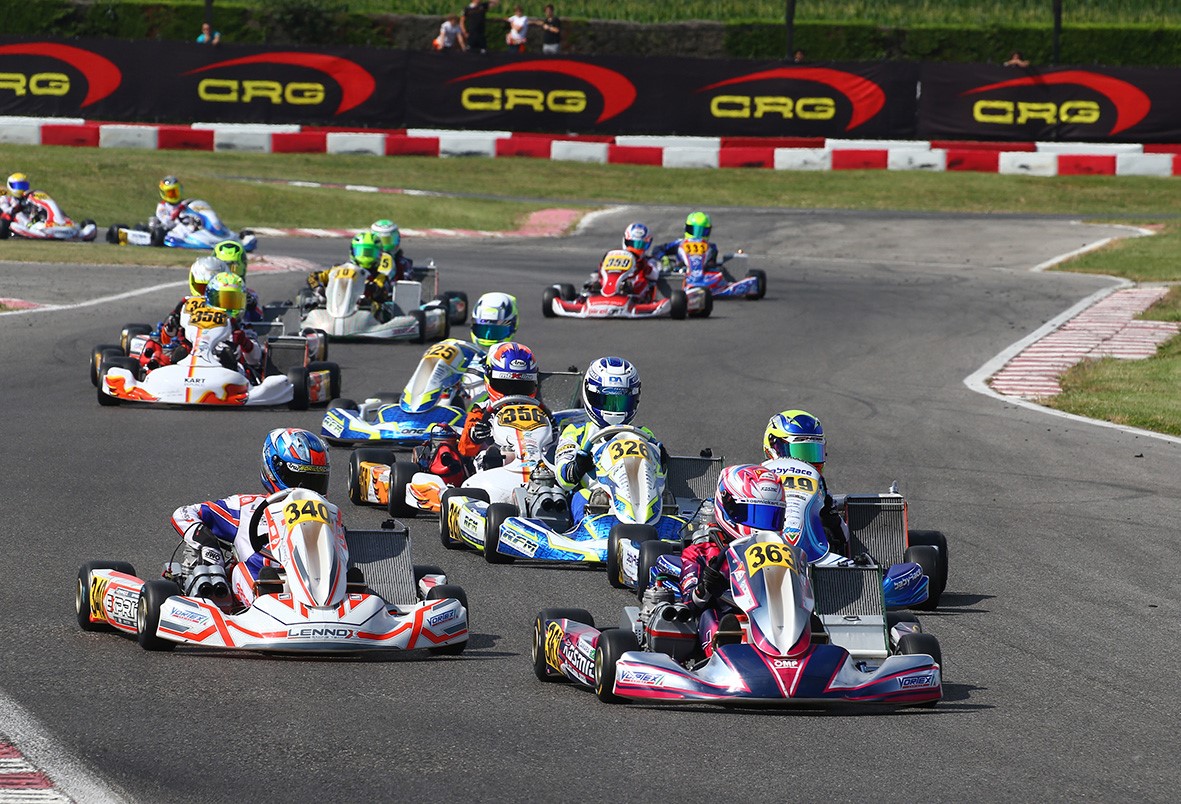 Riccardo Longhi takes the pole in KZ2.
Riccardo Longhi (BirelArt-TM-Bridgestone) was the first to shine in KZ2, the Italian driver went in fact quickest posting a 46"161s, leading Francesco Celenta (Praga-TM, above, #114) and the French Jeremy Iglesias (Formula K-TM). The two rivals bounced back straight away and won the first two heats of this category. Home hero Marco Ardigò (Tony Kart-Vortex) reached this round with the recent victory of the WSK Super Master Series under his belt. He started the weekend with a third place in the heats and is called to push hard also tomorrow.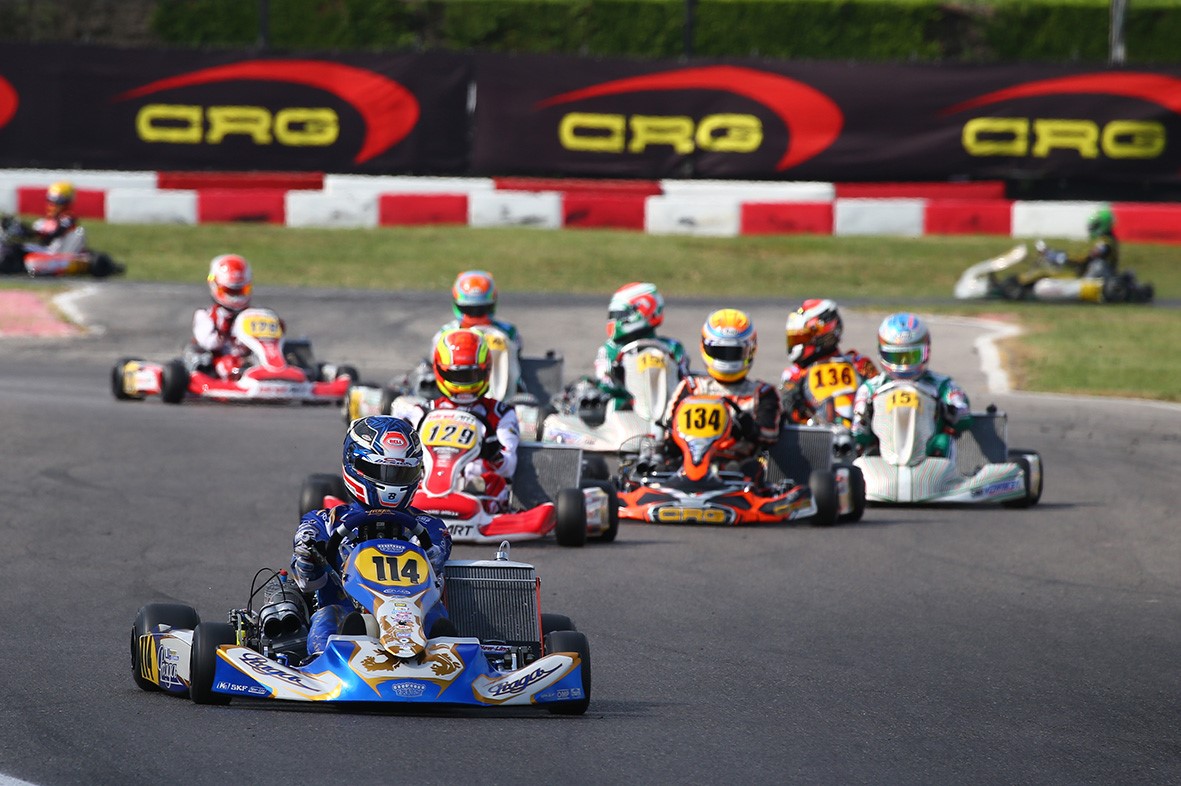 Taylor Barnard, first challenger in OK Junior.
The Brit Taylor Barnard (KR-Parilla-Vega) came to the fore in OK Junior and topped the charts with a fastest lap of 47"815s. He was followed by the Brazilian Rafael Camara (KosmicVortex, above, #363) and the Russian Kirill Smal (Tony Kart-Vortex), that were respectively second and third. The two bounced back promptly though, as they won the first two heats.
Ean Eykmans jostiling in 60 Mini.
The Belgian Ean Eykmans (Parolin-TM-Vega) showed good progress in 60 Mini and claimed the pole position with a fastest time of 53"847s, leading the Jamaican Alex Powell (Energy-TM) and the American Akshay Bohra (Parolin-TM). Two of the most competitive drivers of this season have come to the fore in the heats though (above, a momento of the start): the Norwegian Martinius Stenshorne (Parolin-TM) and the Italian Andrea Antonelli (Energy-TM), that won one heat each..