[translated with Google]
Tyres: Vega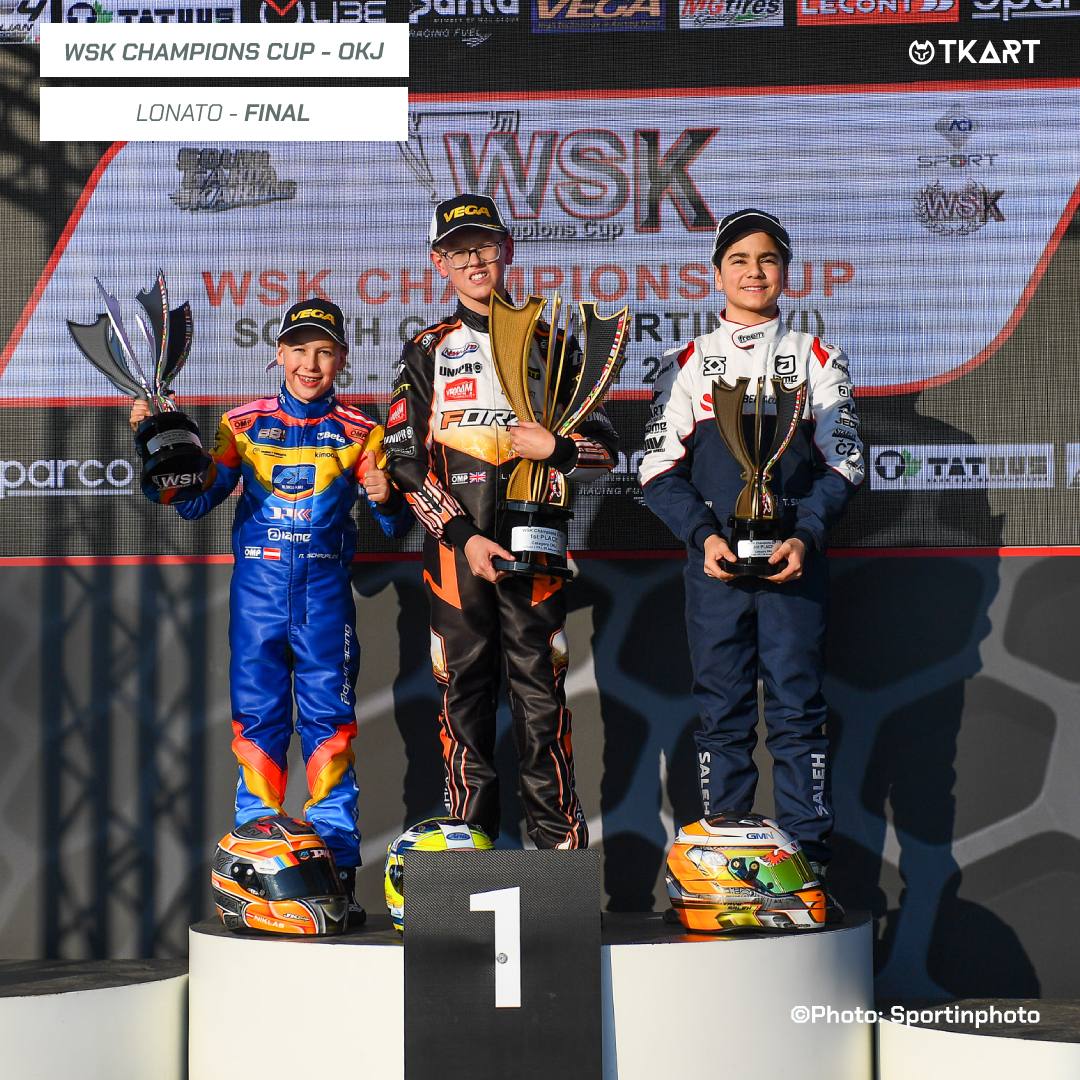 In a final characterized by several twists and turns, which could compare it to the best action films, the undisputed protagonist is always him: Lewis Wherrell (Forza Racing – Exprit – TM Racing). The dominator of the weekend started well from pole, but, contrary to what was shown in the previous races, he was unable to immediately get away from his rivals. The bearer of the Forza Racing team holds up the pressure impeccably, astutely defending himself to then impose his pace and fly towards the first WSK victory. The young Englishman crosses the finish line with more than two seconds ahead of his direct pursuer.


Niklas Schaufler (DPK Racing – KR – IAME) also assumes the role of main actor, taking the second step of the podium. The recent winner of the Winter Cup recovers six positions since the start and demonstrates his talents in the agitated tussle that enlivens the final.


Another driver able to handle the tussle very well is Taym Saleh (Sauber Academy – KR – IAME), who gains four positions compared to the start and concludes his first weekend with the colors of the Sauber Academy with the bronze medal. The young German thus confirmed himself at the top of the standings and obtained his second podium on the Lonato circuit after having climbed on the third step also in the WSK Open Cup last year.


The comeback by Luna Fluxa (KR Motorsport – KR – IAME) is equally remarkable, recovering six positions compared to the start to take fourth place. The pink share of the Mercedes Junior Team came close to the podium and crossed the finish line just two tenths behind Saleh, but during the last lap she seemed more determined to protect her fourth position rather than to attack third.


They reaffirm their presence in the top part of the standings after having fought for the podium with overtaking and counter-overtaking Filippo Sala (Sodikart – Sodi – TM Racing), fifth and author of the fastest lap in his first appearance in OKJ in a WSK competition, Stepan Antonov ( KR Motorsport – KR – IAME), sixth, the reigning WSK Super Master Series champion Oleksandr Bondarev (KR Motorsport – KR – IAME), seventh and again as the absolute protagonist, Iacopo Martinese (KR Motorsport – KR – IAME), eighth at the start of his first full season in OKJ after collecting several successes last year in the MINI category, and Dries Van Langendonck (Energy Corse – Energy Corse – TM Racing), ninth to start his first full year in OKJ.


Simon Rechenmacher (TB Racing Team – KR – IAME) closes the top ten thanks to an extraordinary 15-position comeback, which concludes on a positive note a weekend that began with the 56th and last place in a qualifying that had not even seen him record a timed lap.


Results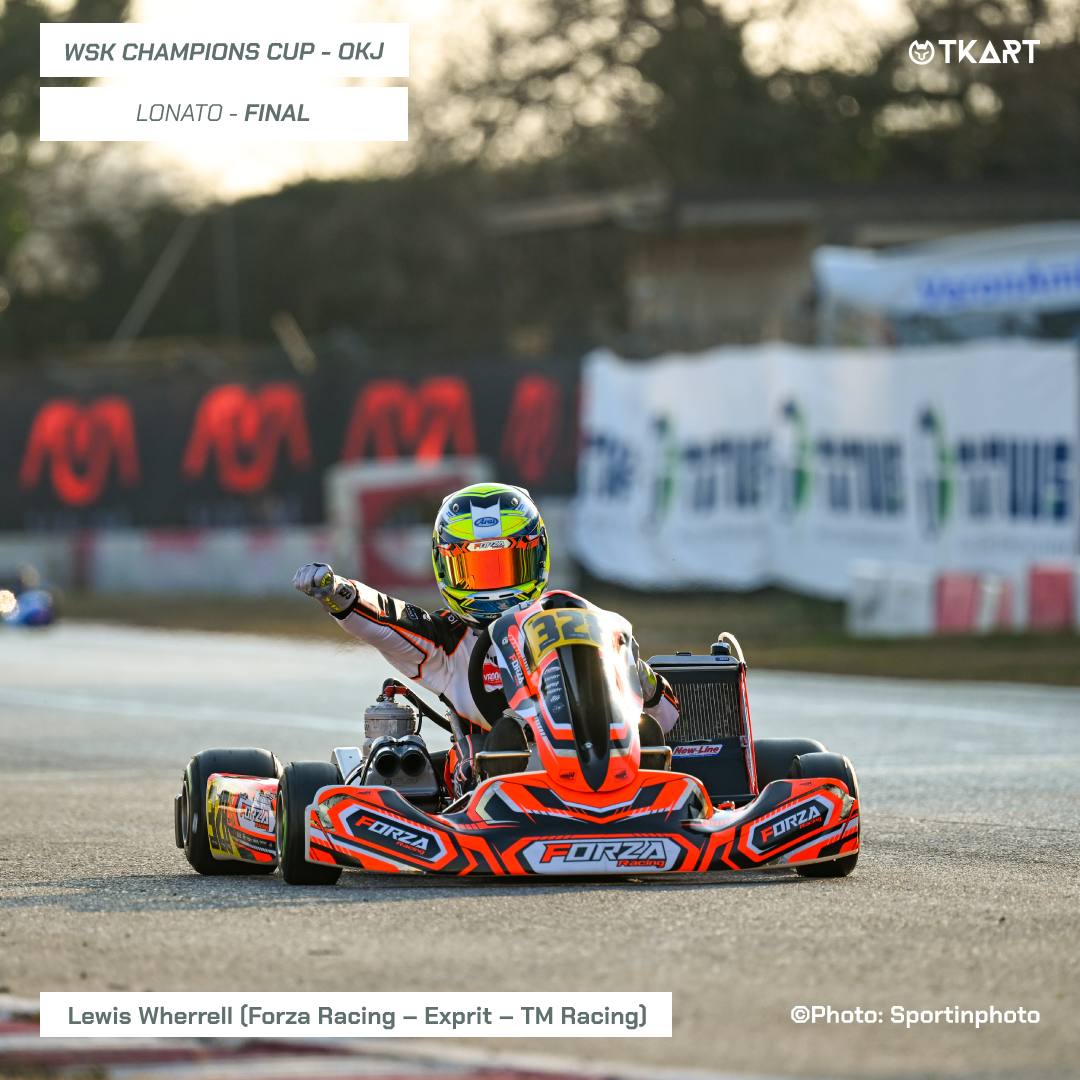 https://www.youtube.com/watch?v=FZzqzPZWOFE
https://www.youtube.com/watch?v=KElOSc4Pbzk
https://www.youtube.com/watch?v=E8f4r1JZUog
©Photo: Sportinphoto