A very hot Friday set the weather for an intense day of racing for the penultimate round of WSK Euro Series at South Garda Karting in Lonato (Italy).

KZ2: Puhakka takes pole position by 0.001 seconds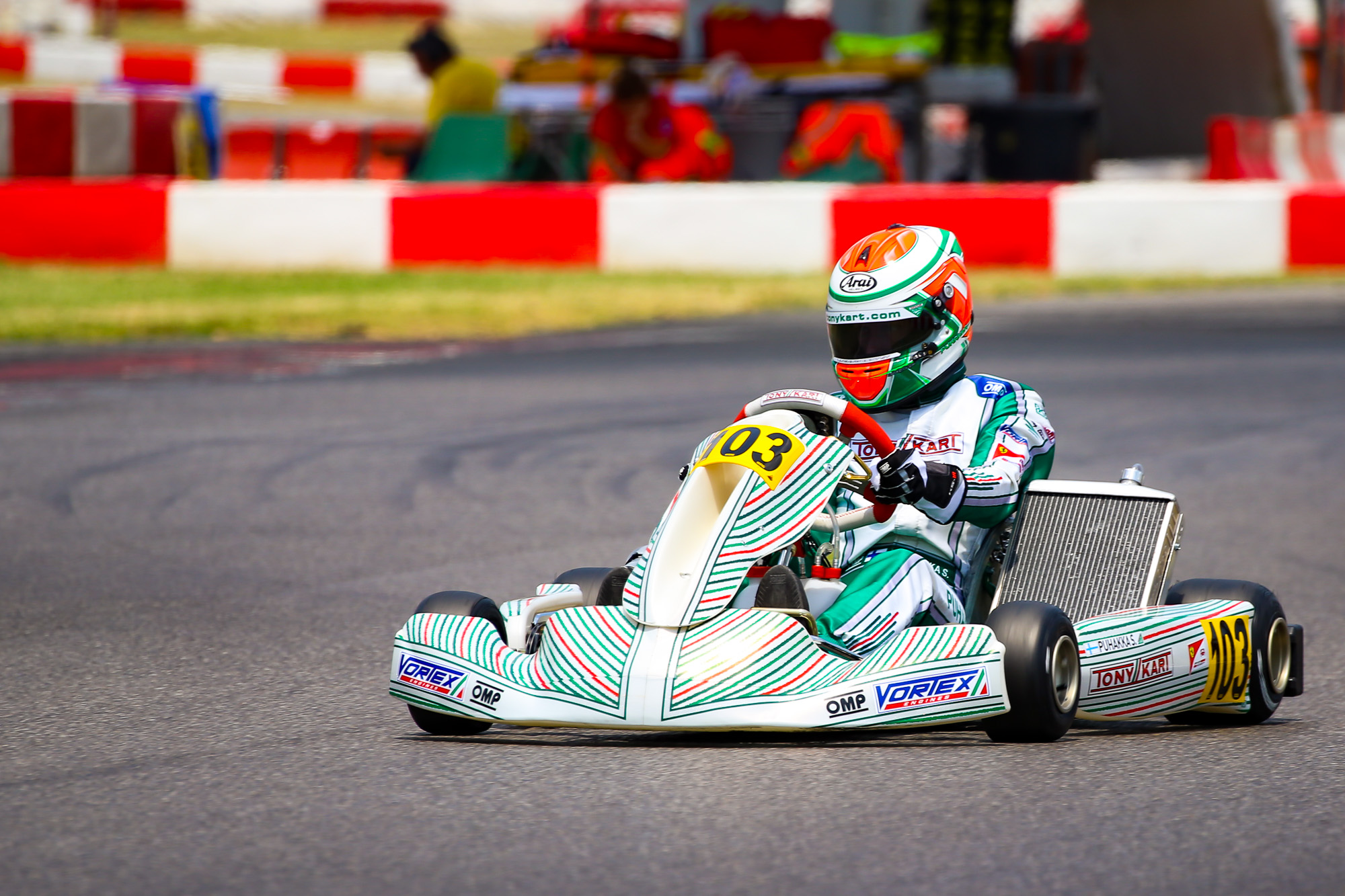 The day started strong once again for Simo Puhakka (Tony Kart/Vortex/Bridg) who continues his momentum getting the pole position during qualifying practice. The Finn driver lap-time of 46.309 seconds was only 0.001 seconds quicker than Marijn Kremers (Birel Art/TM Racing/Bridg).
So, this afternoon already we had two qualifying heats in the KZ2 class. Giuseppe Paolomba dominated from lights-to-flag heat C-E ahead of Riccardo Longhi (BirelArt/TM Racing/Bridg).
Then in heat B-D, Marjin Kremers could not kept the lead as he was overtaken by Douglas Lundberg (Luxor/TM Racing/Bridg) at the start of the race but, it was the Sodikart driver Anthony Abbasse (Sodikart/TM Racing/Bridg) who finally took the victory.

OK: Patterson once again unbeatable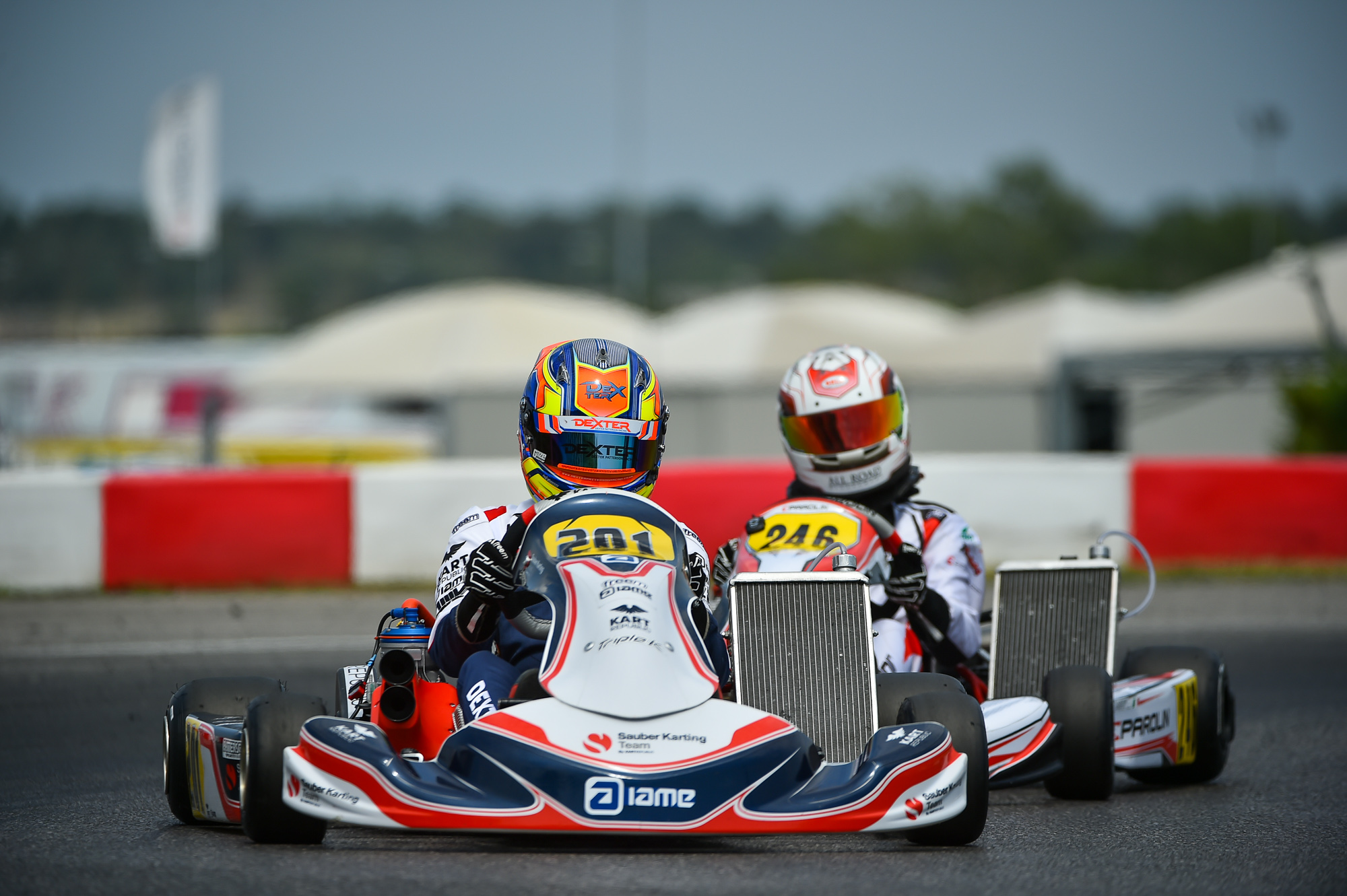 A dominant qualifying lap gave to the Sauber Karting Team driver Dexter Patterson (KR/Iame/Bridg) the pole position by almost two tenths over Dino Beganovic (Tony Kart/Vortex/Bridg).
Patterson repeated his performance once again during eliminatory heat A-B leading from lights-to-flag but not in a dominant way, as Gabriele Minì (Parolin/TM Racing/Bridg) crossed the line only 1 tenth behind the Scotsman.
In heat C-D, an opening lap crash between Nicolo Cuman (Tecno/Iame/Bridg), Cenyu Han (KR/Iame/Bridg) and Li Mingyang (Tony Kart/Vortex/Bridg) caused a bit of chaos which was nothing for the reigning world champion, Lorenzo Travisanutto (KR/Iame/Bridg) who won the heat ahead of Dilano Van T'Hoff (Exprit/TM Racing/Bridg).

OKJ: Ugochucuku on pole but Ward Racing smashes the lead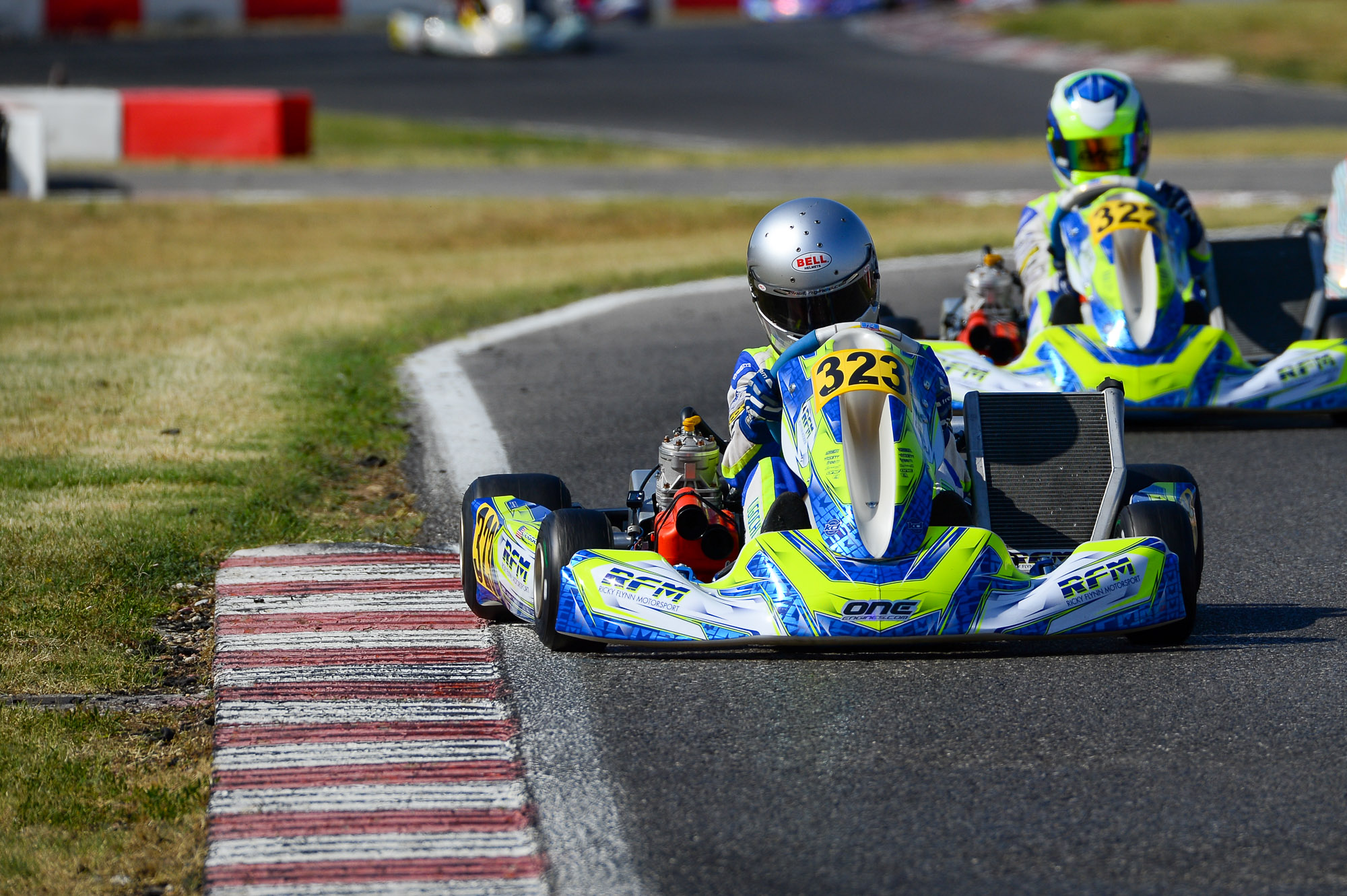 The OKJ qualifying practice was one of the most exciting to see. Nikita Bedrin (Tony Kart/Vortex/Vega) started setting the quickest lap-time in series 1 with a lap-time of 48.351 seconds. He was looking good for pole position as Andrea Kimi Antonelli (KR/Iame/Vega) – who was the quickest in series 2, was not able to beat the Russian. But at the end it was Ugo Ugochukwu (FA Kart/Vortex/Vega) who set the pole position with a lap-time of 48.220 seconds.
Then a busy afternoon for the category with 4 heats bring some big surprises.
In heat C-E, Andrea Antonelli was not able to maintain the pace of Russian Artem Severiukhin (Tony Kart/Vortex/Vega) who lead a Ward Racing one-two with Suleiman Zanfari (Tony Kart/Vortex/Vega) completing an impressive comeback of 12 positions.
Ward domination continued as William Siverholm (Tony Kart/Vortex/Vega) was able to maintain Thomas Ten Brinke (FA Kart/Vortex/Vega) behind to win heat B-D.
Also, big domination for James Wharton (FA Kart/Vortex/Vega) in heat A-E, while Jamie Day (Exprit/Vortex/Vega) managed to beat Antonelli in heat C-D.

MINI: Kart Republic dominates in the heats
In qualifying practice for the Mini class, Nikola Tsolov (Parolin/TM Racing/Vega) was the pole sitter for half a tenth over Team Driver Racing Kart teammate, Douwe Dedecker (Parolin/TM Racing/Vega).
But Tsolov was unable to keep first place in heat A-B where teammate Douwe Dedecker took an easy victory. Despite that, Tsolov managed to win heat A-C. Dedecker would also win heat B-E in a dominant way again.
Kart Republic today almost dominates all the mini class heats but in heat D-F, Dimitry Matveev (Energy/TM Racing/Vega) was able to beat at the finish line Joel Bergstrom (Parolin/TM Racing/Vega). The Swedish driver despite that He demonstrated an incredible pace again wining heat E-F.
PH: Sportinphoto