The KZ and KZ2 FIA Karting European Championship started with a place of honour in KZ while the competitiveness of the equipment was also confirmed in KZ2.
It wasa decidedly positive start to the championship in which we are protagonists at the KZ and KZ2 FIA Karting European Championship staged at the Adria Karting Raceway. In a weekend ofhigh temperatures and high humidity, the Tony Kart Racing Team and the Tony Kart Racer 401 R - Vortex alliancein shifter configuration once again confirmed the performances achieved in the previous events, starting with KZ, the classin which we climbed on the second step of the podium with Simo Puhakka.
The result of the Finn came at the end of a weekend as a protagonist. Already on Friday, Puhakka exploited the speed of the OTK Kart Group equipment to achieve the second besttime in the qualifiers, and then continued in the Qualifying Heats with two wins, a second place and a fastest lap. Positions which, added to the second place achieved in the final, gave Puhakka second placein the championship standings. Our Noah Milell was also immediately at ease with the Tony Kart - Vortex duo: the Swede was sixth in the qualifiers, achieved two top-tenplacingsin the Qualifying Heats and made up another two positions in the final. Here Milell achieved a very important sixth place forthe championship in which he now occupies fifth position inthe general standings.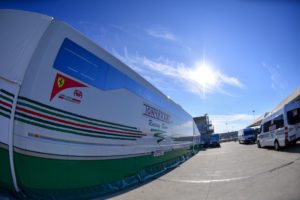 On the other hand, the weekend of our flagship driversin KZ2 was more complicated, since they were unfortunately held back by some unexpected events. In fact, Alessio Piccini managed to qualify forthe decisive race, where however a contact with an opponent required the intervention of the mechanics to continue the race. For Gilles Stadsbader, Adria was hisfirst real contact with a classin which he still needs to gain experience, but he still returned home with the satisfaction of having beaten his team mate in the qualifiers.
Still in KZ2, Paavo Tonteri had a weekend at the top with the Tony Kart - Vortex alliance, finishingin fourth place. The SC Performance driver was also the third in the qualifiers and achievedsome excellent placings in the Qualifying Heats, including a victory and two second places.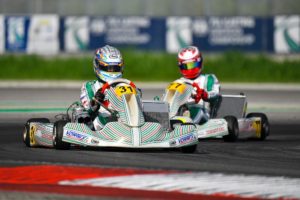 After the Adria event, the Tony Kart Racing Team immediately left for the International Circuit inNaples, which this weekend will host the second round of the OK and OKJ FIA Karting European Championship.