Similar to the way they started their 2018 campaign, Speed Concepts Racing once again stole the show in as the green flag flew in 2019. Taking on the AMR Motorplex in Homestead, Florida for the opening round of the Superkarts! USA (SKUSA) Winter Series, the Tony Kart branded team secured two victories and six podium results to kick the season off right in South Florida.
Leading the way for results were the quartet of X30 Junior drivers, as between them they scored two main event victories and three podium results while showing great pace all weekend long. Rising to the challenge and scoring the biggest win of his young karting career was Texan Luke Lange as he topped the podium blocks in a smart race on Saturday. Showing pace and patience throughout the weekend, Lange scored a second place result on Sunday and leaves the first event weekend as the SKUSA Winter Series X30 Junior championship point leader.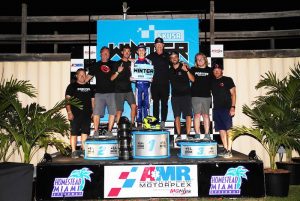 Canadian Justin Arseneau rebounded from a 32nd place result on Saturday to add Sunday's X30 Junior win to his resume and make it a victory sweep in the X30 Junior class for Speed Concepts Racing and a 1-2 finish on Sunday. Luca Mars showed his championship consistency claiming a pair of top-ten results finishing eighth and fourth while Kyffin Simpson had the speed to run in the top-ten but the racing gods were not on his side in Homestead.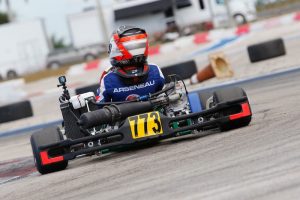 However, Simpson would have success over the weekend, as he was the one Speed Concepts Racing driver that pulled double duty. Competing in the KA100 Junior class, Simpson stood on the podium on Sunday with an impressive second place result and will be a threat at rounds three and four in February.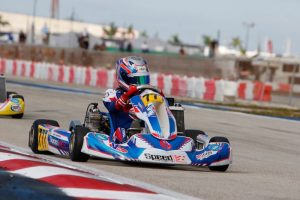 "Our Junior drivers really rose to the occasion," explained Alex Speed. "We have a great group of talented drivers and they will challenge for victories at every event in 2019. A huge congrats to Luke for his career best weekend and to Justin for his race win as well as a shout out to Kyffin for never giving up and always pushing forward even during tough times. Luca did a great job maximizing his results on Sunday while driving a less than perfect kart en route to a fourth place finish. He will be a major threat throughout the 2019 season and this weekend was not a reflection of his speed."
Noah Baker would lead the way for the Speed Concepts Racing duo in IAME Mini Swift as he improved on his qualifying results on both Saturday and Sunday to climb the results order. Coming home sixth on Saturday, Baker narrowly missed the podium on Sunday with a fourth place effort and has set himself up for a shot at the series title in just under one month's time. Florida's Paul Bocuse ran inside the top-fifteen throughout the weekend showing speed and flirted with top-ten results before claiming a pair of fourteenth place finishes.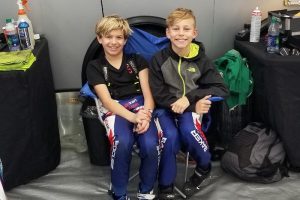 Scott Roberts garnered a pair of third place podium results in the X30 Masters class as he consistently ran inside the top three at the AMR Motorplex.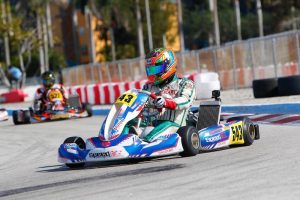 "I am really happy with the way the season has started and our results are proof that off season testing and preparation pays off. All of our drivers can win on any given weekend and it's just a matter of putting it together when the time counts," added Mike Speed.
Next on the docket for Speed Concepts Racing will be the ROK Cup USA Florida Winter Tour as five drivers will do battle on the temporary circuit on the grounds of the Hard Rock Stadium in Miami Gardens, Florida. Justin Arseneau, Luca Mars and Kyffin Simpson will battle in Vortex ROK Junior while Paul Bocuse and Ayden Ingratta will throw their hat in the mix in Vortex Mini ROK.
Speed Concepts Racing will continue to sell their team chassis after each and every event weekend. With multiple 2018 chassis available for purchase, interested parties are asked to contact Speed Concepts Racing for more information.
Be sure to follow Speed Concepts Racing on Facebook, Twitter and Instagram for news, results, and photos. Find us at 'Speed Concepts Racing' or @SCR_Karting.