[tradotto con il traduttore Google]
In a difficult week end, with constantly changing weather conditions, our drivers had quite a hard time, despite showing solid performance, especially in dry conditions.
The Swiss Joshua Dufek made a brilliant qualifying session, scoring P3 and was strong during the heats as well; a contact at the start of the final sent him to the back of the pack, forcing him to recover.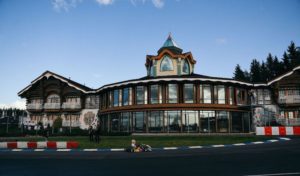 It's also been a tough week end for the Scotsman Dexter Patterson, who struggled during qualifying but wisely completed his heats staying away from troubles; he then recovered in the final, closing P6.
This was his last race in karting, and we would like to thank Kart Republic for the amazing support given to Dexter, who's now going to step up to Formula 4 for 2020.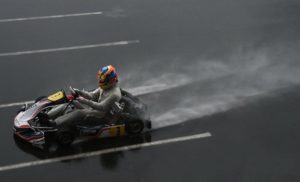 Sauber Karting Team Manager, Richard:
"Joshua was great in qualifying, scoring P3 and also staying in the Top 5 during the heats. He started 7th in the finals but was involved in a contact at the start and slipped to the back, having to recover; he finished 16th. I keep saying he's going to be on the podium soon; well, this time we were pretty close! I think he's going to stay in karting one more year, so next year he will have better chances to win.
Dexter didn't qualify good, unfortunately. He recovered during the heats and made it to start 12th in the final and finished 6th. A nice recover on a very difficult track for overtaking."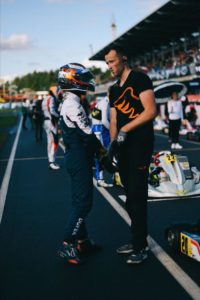 KR General Manager, Dino Chiesa:
"It is not frequent to see so many weather changes in just one racing week end; this time it happened at the World Championship, and we all know how much of a gamble it can be to race with such a tough weather, but we're ok with that.
Not a brilliant performance from Patterson, as he usually does; anyway he raced a very god final and finished 6th, recovering from the back; in my opinion, I think this was one of his best races in OK!
He's leaving us; he will be racing formula cars next year, and I'm sure he will be an amazing driver there too!
We're happy about what we saw from Dufek, who keeps growing and getting faster; this time he performed really well, especially in qualifying. With more stable weather conditions things would have been easier for him as well, but we reckon he's going to be at the top for next year!"