After the FIA Karting World Championship in Alahärmä, the curtain is drawing also on the FIAKarting season on the OKand OK-JUNIOR classes. Even in this last appointment, the Tony Kart Racing Team proves to be a constant presence in top positions, despite a very uncertain weather, extremely changeable track conditions and a bit of bad luck which prevented us, on some occasions, from collecting what we really deserved.
Since the qualifying on Friday, the ease of setting up the Tony Kart 401 R proves to be fundamental in such conditions, allowing drivers to immediately find the right setup and focus on their performances only.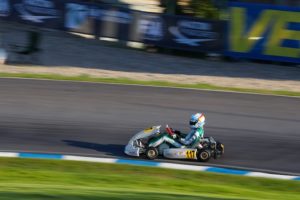 The best proof of this is the third place of the Ward Racing driver Kajus Siksnelis, conquered at the wheel of his Tony Kart chassis powered by Vortex after an exciting race, in which he gains 13 positions. Behind him, Josep Maria Martì wins an excellent fourth place, closing a wonderful weekend and being the author of amazing Qualifying Heats as absolute protagonist, in which he gets three first and two second places.
Nikita Bedrin closes tenth at the end of a great comeback of 9 positions. Unfortunately, two withdrawals in the Heats compromise his position in the grid, especially in the light of two victories and the best lap in the qualifying.
In OK, making the most of the qualities of our material, Matheus Morgatto once again shows his competitive maturity in such a difficult context. At the end of the Heats he is tenth: in order not to be involved in a brawl, he is forced to lose positions in one of the heats. Matheus will finish ninth in the final, while Noah Milell ends the race 13th, after being the author of a great comeback of 17 positions.
Bad luck for Sebastian Montoya and Joseph Turney: Sebastian centers two top ten and always staying close to the tenth position in the Heats, but the Final, for him, ends too soon. Turney proves to be one of the most competitive drivers, brilliantly winning two heats, but two unlucky withdrawals prevent him from fully exploiting his potential and force him to start from the backlines in the Final. Here, Joseph is the author of a great performance, recovering twenty positions and gaining the best lap for three consecutive laps.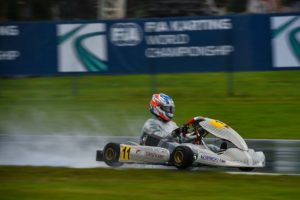 The Tony Kart Racing Team is now ready to for the next race meeting, the KZFIA Karting World Championship and the KZ2 International Super Cup, taking place from 19th to 22nd of September at the South Garda Karting track in Lonato.