Competing with Supertune in the final few event weekends of the 2019 season, French pilot and six-year-old Alessandro Truchot is set to continue with the Indiana based squad. With a jam-packed schedule in 2020, Truchot will take part in all Supertune event weekends as he aims towards the front of the field with both Vortex ROK and IAME Swift powered engine platforms during the upcoming season.
"Alessandro is a young driver with a huge potential," explained Supertune's Ben Cruttenden. "He has talent, drive to win and a never give up attitude. While he is young and has experience to be gained, we look forward to assisting him with our own knowledge."
At only six years old, Truchot is one of, if not the, youngest Micro driver on the national karting scene in the United States. Beginning karting at the age of five in the Kid Kart ranks, Truchot was an instant winner claiming the 2019 Sunshine State Karting Championship along with the Orlando Cup and Homestead Karting Challenge all in the same season.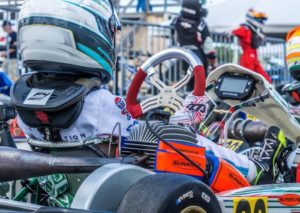 A few months following his championship winning performances, Truchot joined older drivers in the Micro divisions of North American karting and secured many local wins and podiums in at several of Florida's premier karting tracks including Homestead, Orlando, Ocala and Andersen. In November of 2019, the up and coming talent was the youngest driver ever allowed to enter the Superkarts! USA (SKUSA) SuperNationals in Las Vegas as well as the ROK Cup USA ROK the RIO where he garnered a top-ten result.
Cruttenden continued, "We had a very good test this past week in Florida and will be on track a lot more during the first quarter of 2020 for both the SKUSA Winter Series and Florida Winter Tour as well as countless days of testing."
For more information on Supertune, race team opportunities in 2020, OTK product sales, or engine and dyno services, please contact Ben Cruttenden at 317.900.3141 or via email to [email protected].