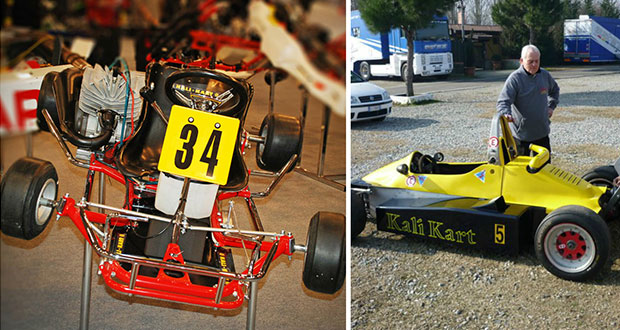 Exactly one years ago (October 3rd 2015) Calogero Vanaria passed away. To remember him, today TKART wants to dedicate an "editorial" to the Kalì Kart founder and one of the greatest karting names all times.
The memory is entrusted to Mario Pazos, man of a thousand and one anecdotes collected around the world's racing paddocks, that shares a special personal story about Vanaria.
Endless words have been spent about his virtues and good qualities and everyone in the industry knows how much they own to the genius of this Sicilian who emigrated to the Lake of Garda. Yet, not everyone may know about the "hot tempered" side of this legend of a man who knew how to make people respect him.
"It was 1985, Italian Championship in Empoli.
There were several karting "oldies" known for being heavy-handed. Zanardi's father was one of them. He was a plumber, after all; a real plumber, not one of today's "pansies" who deal with PVC pipes and aluminum radiators…
But nobody compared to the "old" Calogero Vanaria, founder of Kalì Kart, predecessor to Italy's contemporary manufacturers, and father of CRG's founders (Roberto and Giancarlo Vanaria and Giancarlo Tinini, his son-in-law)"…