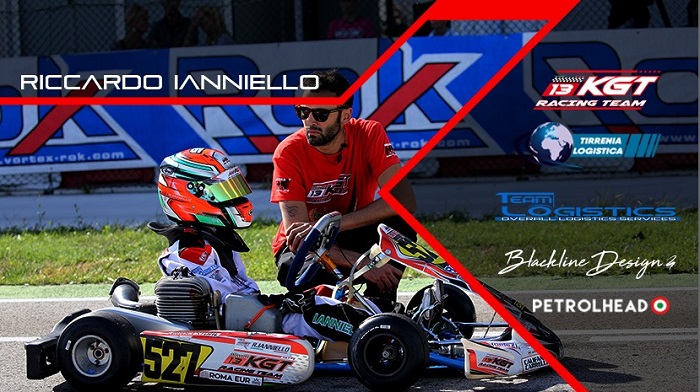 "Translated with Google Translate"
A new and very young driver joins the already large group of kartists represented by the Roman agency Petrolhead Italia. This time it's the turn of Riccardo Ianniello, talented kartist of Grottaferrata (RM) in his third year in Mini Rok with the KGT Racing Team of Stefano Tredicine.
 
"Stefano talked to me about Riccardo at the last Rok Cup Italy in Adria – says Alessandro Roca, owner of Petrolhead Italia – I went to follow him to a test in Viterbo at the end of December and actually I found myself in front of a child who approaches the karting as if he were a 16 year old! Serious and meticulous when it comes to working, nice and lively in moments of relaxation. The third place in the last Italian Cup in comeback, moreover, leaves no doubt about his talent. We are very happy to have him on board this year and to be in the KGT tent with him. "
 
"When Riccardo knew he was with the same agency that works with karting artists like Irlando and Marseglia, he was no longer in the skin! – comments Alessio Ianniello, father of Riccardo – We wanted to trust Alessandro and Carola of Petrolhead Italia because we like their dynamic and professional approach. We hope it will be a season full of hits for Ricky! "
 
The first competitive engagement of the small Riccardo will be the first race in the central area of ​​the Rok Cup that will be held in Viterbo the weekend of 15 and 16 March.