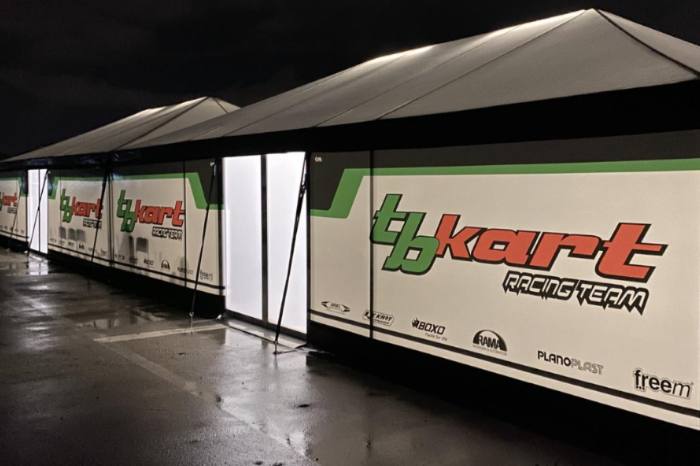 Following the excellent results achieved during the 2020 sports season, and an intense winter of technical developments and updates, TBKART is ready to return to the track for an exciting and dynamic 2021 sports season.
During the winter, the standard bearers of the TBKART Racing Team were able to test and implement the new technical solutions, as well as prepare themselves in the best possible way, physically and technically, for the forthcoming seasons competitions.
TBKART Racing Team has set itself the goal of consolidating itself at Italian National level, and implementing its results in international competitions, above all, the prestigious European Championship and World Championship, in the OK and KZ categories.
TBKART Racing Team, once again this year, will focus its commitments in all the X30 championships, and in the championships of the international OK Junior, OK Senior, KZ and KZ2 categories.
The drivers who will currently undertake to support and defend the brand's colors on the track are the following: Edoardo Ludovico Villa for the OK category, Kristijan Habulin and Francesco Comanducci for the KZ2 category, and Luis Laurin Speck for the KZ category. For the X30 categories, TBKART Racing Team will take to the track with a dozen drivers, with the aim of consolidating the dominance of the last few seasons.
Also this year, TBKART Racing Team will bring to the track a right mix of experienced drivers and young promises, in order to improve the results of the previous year and continue the forward momentum. The program of the driver Edoardo Ludovico Villa deserves to be highlighted. Edoardo embodies the perfect mix of talent and professionalism, which over the years has allowed him to compete at the highest levels in the X30 championships, and approaching the OK ones very well.
For the 2021 season, TBKART Racing Team will be engaged in a busy calendar of international competitions, in which it will be supported for the engine part of the TM Racing company, with which it has entered into a close and solid partnership that will last throughout the season.
The 2021 sports season is about to start with the right amount of enthusiasm and awareness, that the battles on the track will be more fierce than ever, in which you will have to fight to earn the results and conquer the podiums; and with potential new drivers ready to take on the challenges in the coming weeks.
Let the season begin!
Press Release © TB Kart