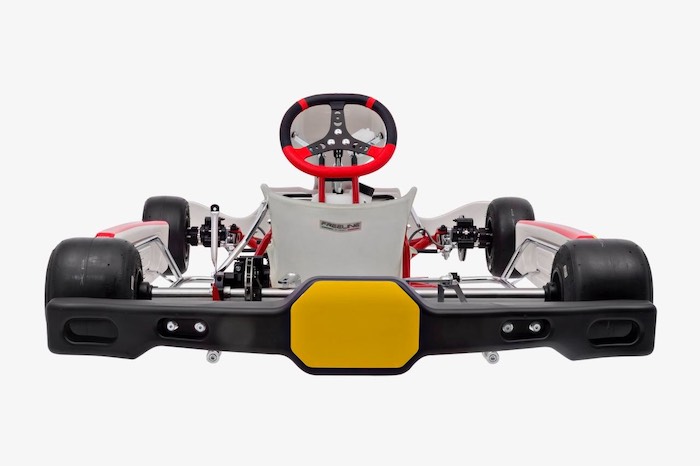 BRP-Rotax would like to inform all customers that a CIK-FIA approved rear bumper will now be mandatory for any Rotax MAX Challenge (RMC) events / series listed on the FIA Karting Sporting Calendars 2020, in order meet the latest CIK-FIA chassis re-quirements of use of CIK-FIA homologated equipment.
Both versions of the rear bumper – CIK-FIA (homologated) and Rotax Rear Wheel Protection System (non-homologated) – will be permitted at RMC events / series that are not listed on the FIA Karting Sporting Calendars for 2020, according to the Rotax Global Technical Regulations* 2020, as this change is only mandatory for all CIK-FIA registered events.
(*All Rotax DD2 competitors are advised to refer to the technical regulations of their preferred RMC series and contact the event organiser for more details regarding this update.)
In addition, any DD2 chassis used for events / series registered on the FIA Karting Calendars 2020 must have a valid CIK-FIA homologation.
The chassis manufacturers are responsible to provide a CIK-FIA homologated chassis** for the Rotax 125 MAX DD2 class.
(**Refer to www.cikfia.com for the current list of CIK-FIA homologated chassis)
How to check if a DD2 kart is homologated:
The chassis ID plate clearly identifies if the kart meets the latest CIK-FIA homologation standard. Ask your local chassis dealer for more information.
Where to buy a CIK-FIA homologated rear bumper:
A corresponding rear bumper can be purchased directly from the relevant DD2 chassis brand dealers.
BRP-Rotax has been communicating with the various chassis manufacturers over the past months to ensure a smooth transition from the Rotax Rear Wheel Protection System to the standard CIK-FIA ho-mologated rear bumper.
For more information about Rotax karting, please visit the webpage www.rotax-kart.com.