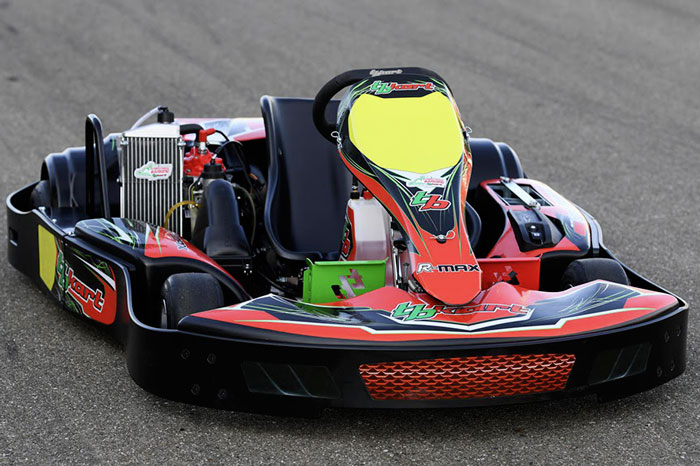 High performance experience for your customers.
Continuing to roll out news and information, TB Kart USA through TB Kart are pleased to announce the all-new TB Kart RMax Rental Kart chassis. Designed to bring a high-performance experience to the end user, the TB Kart RMax is built around the reliable purpose built Rotax Max powerplant.
"This is a new package that we can offer to rental kart tracks throughout North America," explained TB Kart USA's Farshad Bagheri. "RMax was designed to bring a more intense race experience to the public. We will be pricing the RMax aggressively based on desired fleet size and will work closely with our customers to help them seamlessly integrate the RMax into their operation."
Do you want your rental kart customers to experience the real thing? The new TB Kart RMax Kart which features a Rotax Max engine on a Rental Kart chassis is the perfect option for rental tracks looking to offer their drivers a high-performance experience close to that of driving a high-performance Race Kart but with a chassis and protection designed to grant the utmost in safety standards.
Check out more about the TB Kart RMax Rental Kart below:
Video
Technical Specs and Photos
Bagheri continued, "Let us help you get your customers excited and returning to the track time and time again."
Press Release © TB Kart