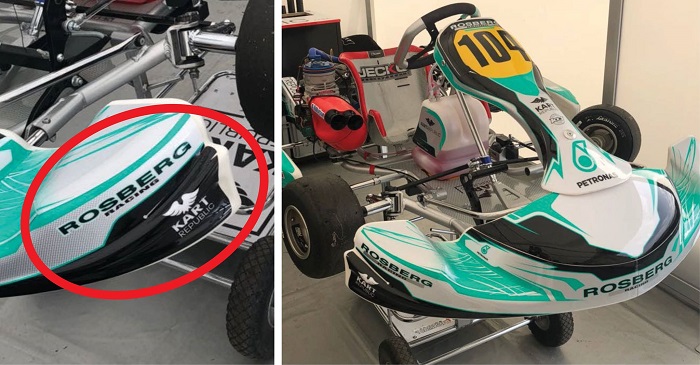 For the first round of the FIA Karting European Championship for the OKJ and OK categories, KR Motor Sport is trotting out two karts, those of drivers Taylor Barnard and Lorenzo Travisanutto, with an unusual livery: the young Englishman and more experienced Italian will be racing with the brand-new colours of Rosberg Racing.
There's nothing official yet, but this is likely an initiative of Nico Rosberg who, after retiring from F1 immediately following the conquest of his one and only world title, has set out to discover and cultivate new talent in the world of motorsport.
And what better place to start than in karting? His connection to the Kart Republic brand is no surprise, either, given that it belongs to Dino Chiesa, Rosberg's team manager during his karting years and a long-time friend.
Neither Rosberg nor Chiesa has made any official statements regarding the significance of these new colours for Barnard and Travisanutto's karts. We'll find out more over the course of the next weekend.