The American dominates a final characterized by many DNFs, with a maxi crash in the first lap that eliminates many protagonists, and a fierce fight for the last two steps of the podium.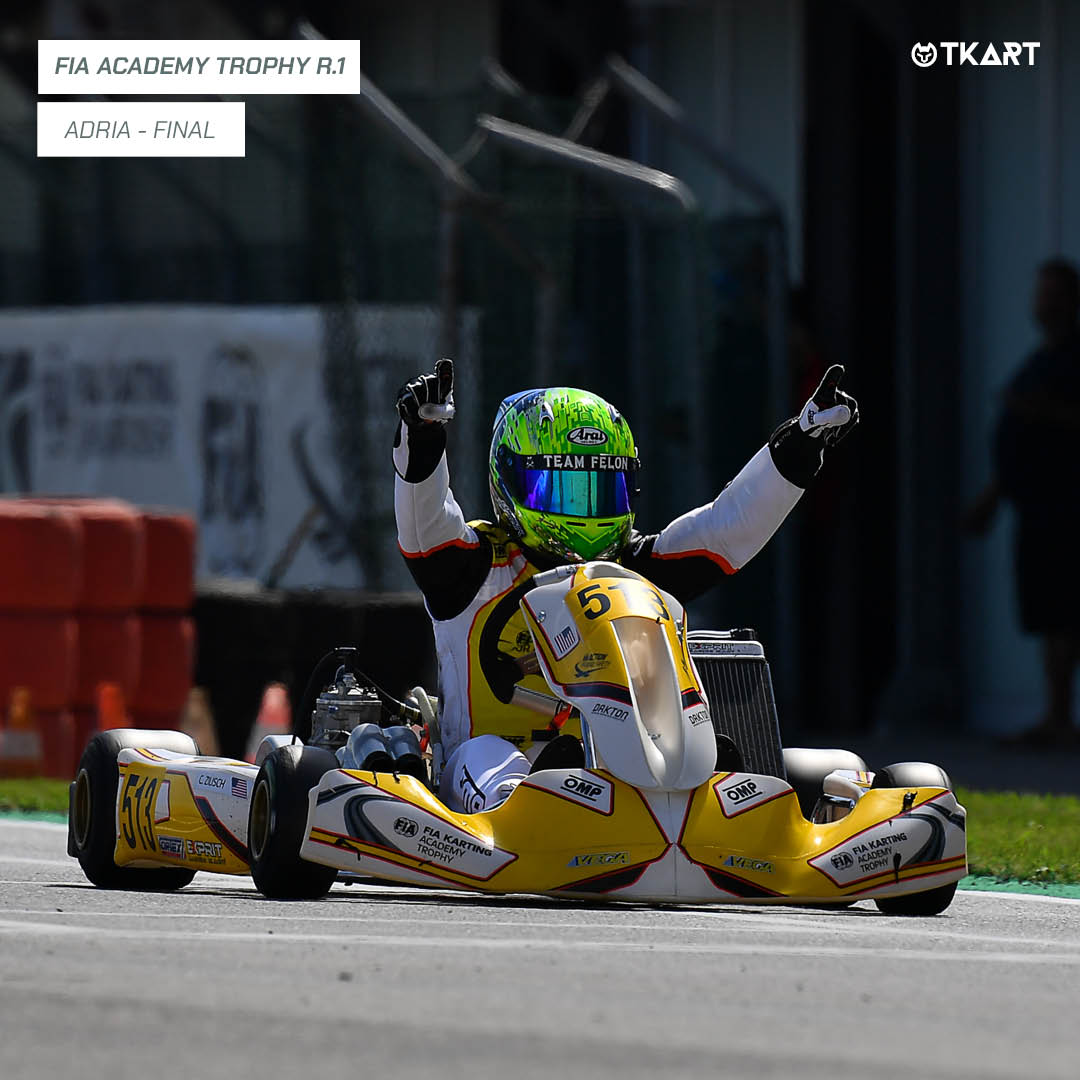 Tyres: Vega
Chassis: Exprit Kart
Engine: Vortex













Connor Zilisch makes no mistake from the Pole Position: the American flies away from his opponents after just a few corners, while behind him, at the entrance to turn 3, Keanu Al Azhari, Tom Braeken, Cristián Pastrián Ceroni, Zachary David, Tomas Veilentas and Kaloyan Varbitzaliev remain involved in an accident that will result in the withdrawal of all the six drivers.


At the end of the first lap we therefore find Zilisch in the lead, followed by Alex Powell, Santiago Vallvé, Maxime Furon-Castelain and Jonathan Weywadt.


On the second lap even Ariel Elkin has to stop on the track, while, in front, Jonathan Weywadt manages to climb up to third position. The Dane continues his comeback on lap 7, when he overtakes Alex Powell for second place while, further back, Rafael Modonese moves ahead of Maceo Capietto in sixth place.


Alex Powell then also loses the third position to Maxime Furon-Castelain and then finds himself with Rafael Modonese, who, in the meantime, moved up to fifth ,all over his back.


The battle for the podium rages in the last laps: Maxime Furon-Castelain takes the second place from Jonathan Weywadt, who is in turn attacked by Modonese, who moved past Powell. The Peruvian, however, makes a mistake during the penultimate lap, being overtaken again by Weywadt and Capietto.


Connor Zilisch then crosses the finish line alone, ahead of Maxime Furon-Castelain, Jonathan Weywad, Maceo Capietto and Rafael Modonese, who gains nine positions from the starting grid. Behind, from sixth to tenth position, we find Alex Powell, Santiago Vallvé, Schu Dozono, Bartlomiej Piekutowski and Oscar Wurz.