Ricky Flynn Motorsport Driver is the new FIA Karting Junior World Champion after a perfect weekend and a dominant drive during the final race at Alahärma (Finland). The Dutch driver beat Chaves Camara (Forza Racing) and Siksnelis (Ward Racing) who put the race on a show.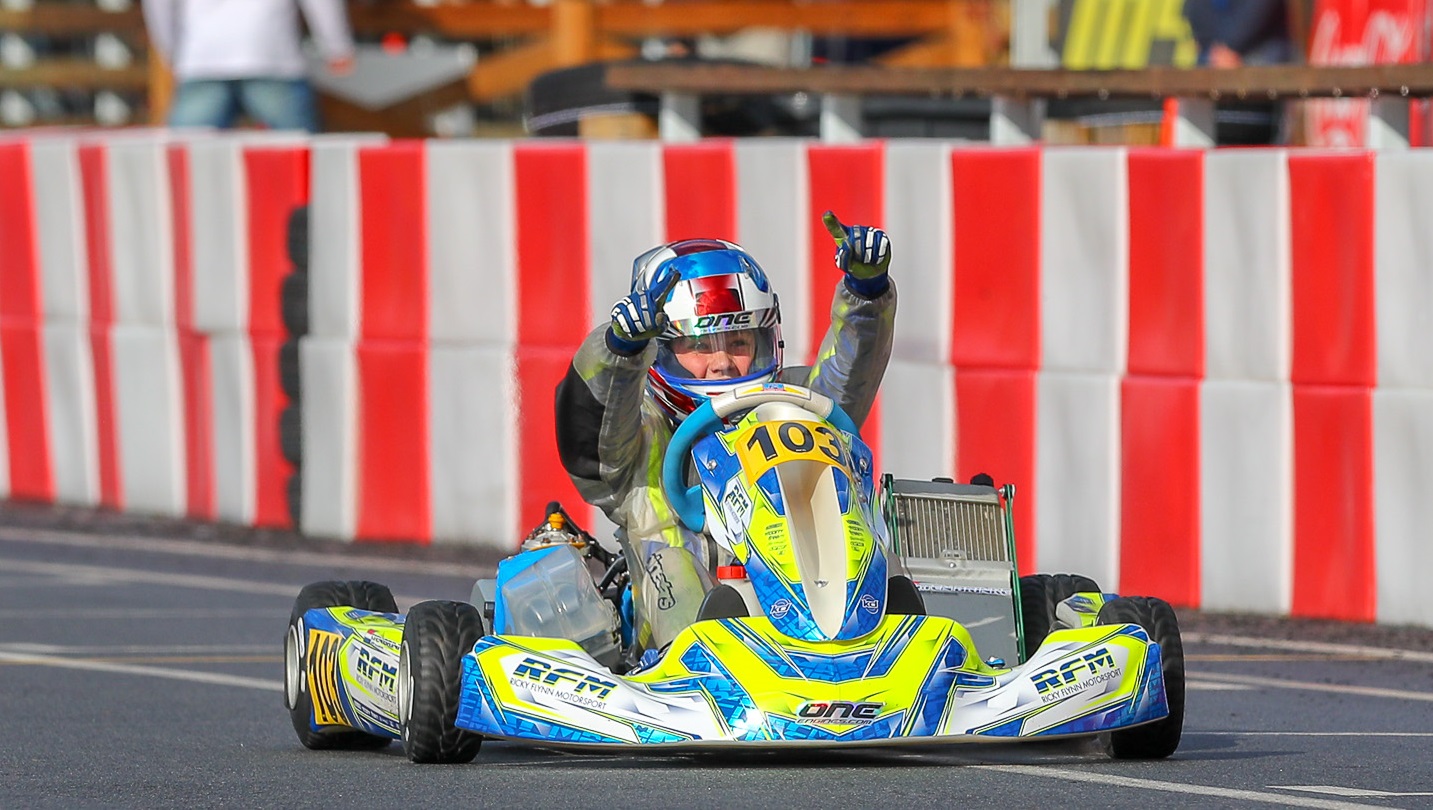 A few hours before the big final, the day started with a difficult conditions (slick tires on a wet/dry track) in heat A-F where Riqui Liu (Kosmic/Vortex/Vega) crashed (without significant physical consequences, however, for the driver) and needed medical attention. This caused a red flag.

After the restart with the "slow", Markus Kajak (Tony Kart/Vortex/Vega) won the heat. Then a very interesting battle between Josep Maria Martí (Tony Kart/Vortex/Vega), Andrea Kimi Antonelli (KR/Iame/Vega) and Cristian Bertuca (Birel Art/TM Racing/Vega) finished with the victory for the Spanish. Then this battle had a second assault as Bertuca beat Martí in heat C-G. Again, another battle between both drivers happened in heat C-F with Martí wining this time.
The other qualifying heats victories were for James Wharton (Parolin/TM Racing/Vega), Nikita Bedrin (Tony Kart/Vortex/Vega), Antonelli and Thomas Ten Brinke (FA Kart/Vortex/Vega) who secured the pole position for the final.
The Dutch driver was untouchable during the final, leading from lights-to-flag and without any rival challenging for the top spot. Wharton tried to catch him in the firsts laps but he had to stop due a technical problem on lap 5 when he was in second position. Rafael Chaves Camara (Exprit/TM Racing/Vega) took the second position and managed to put pressure to the Ricky Flynn Driver but staying always 1 second far from him.
First and second place were secured for the whole race but not the last step of the podium. Joseph Maria Martí was driving strongly and with a big advantage in third place for most of the race.
No one expected the Lithuanian, Kajus Siksnelis (Tony Kart/Vortex/Vega) who started in sixteen position in the starting grid. The Ward Racing driver started an amazing comeback already at the opening lap where he went from 16th to 10th. Then he almost overtook a kart per lap until he reached third place on lap 11.
Siksinelis reduced a gap of 2.8 seconds with Martí in only 6 laps; with that great pace he easily overtook the Spanaird to secure the last step of the podium.
After 21 laps, Ten Brinke crossed the finish-line and became the new FIA Karting Junior World Champion, replacing Frenchman Victor Bernier.
[embed] https://youtu.be/uc5_zllpQP8 [/embed]
[embed] https://youtu.be/b4zPbWvfWuw [/embed]
[embed] https://youtu.be/fKKyRMywP7U [/embed]
[embed] https://youtu.be/puJtImGn_wo [/embed]
[embed] https://youtu.be/vR4u5CCpwTw [/embed]

PH: Sportinphoto