Nikola Tsolov is the new 2019 WSK Open Cup champion of Mini class. The Bulgarian won after an intense battle with Dimitry Matveev in the final at Castelleto di Branduzzo.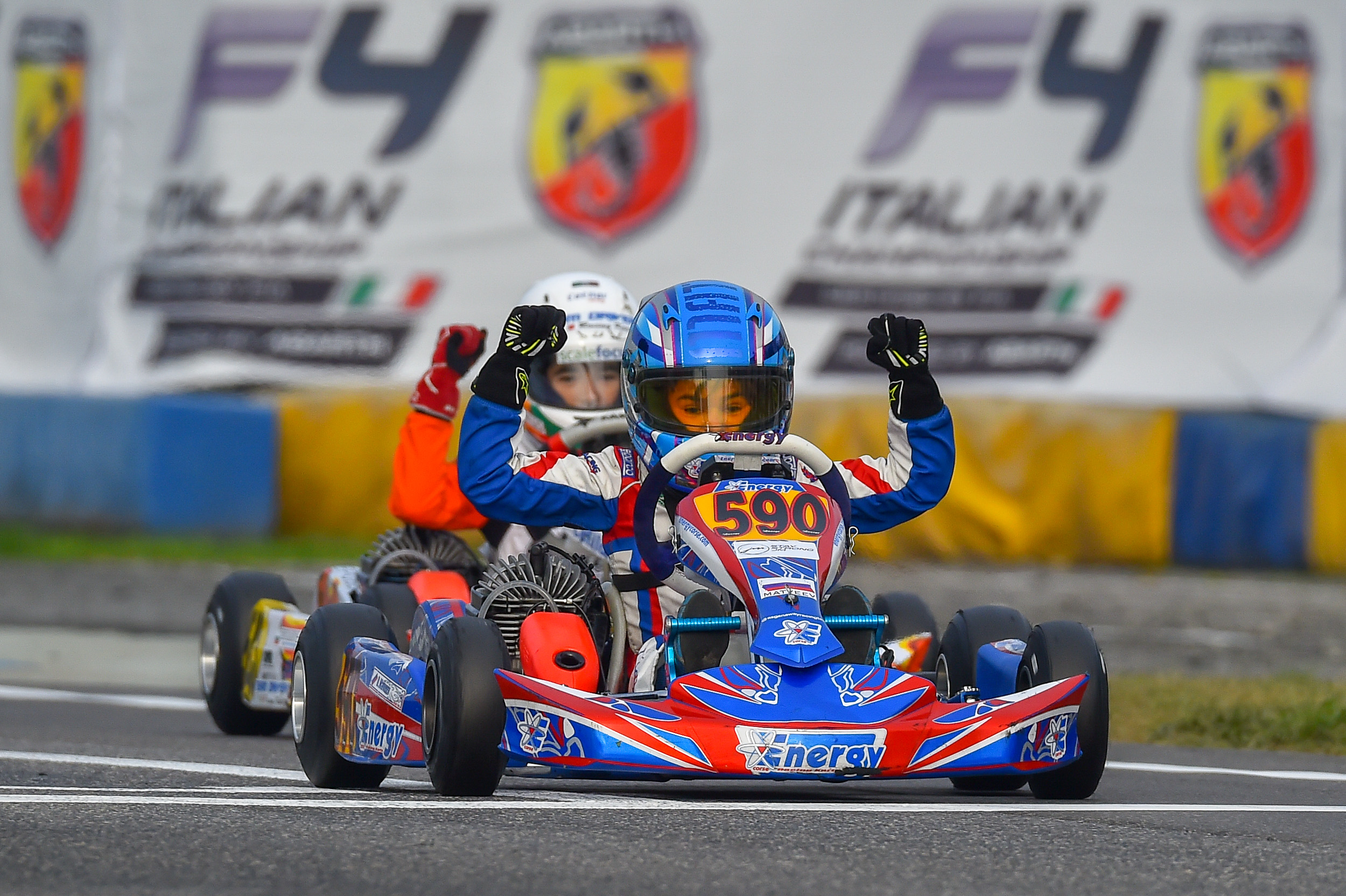 All the drivers that yesterday dominated, today they had to face each other and the first time we saw this was in prefinal A, where Enzo Tarnavnichkul (Parolin/TM Racing/Vega) and Nikola Tsolov (Parolin/TM Racing/Vega) face each other. The Bulgarian finally took the victory and the 60 points of the prefinal.
Meanwhile in prefinal B, Dimitry Matveev (Parolin/TM Racing/Vega) and Yanpu Cui (Tony Kart/TM Racing/Vega) faced each other but Cui was unable to beat Matveev who finally won the race.
In Final B, Oleksander Bondarev (Tony Kart/TM Racing/Vega) who started from third place, quickly overtook their rivals to easily take the victory. He was followed by Mattia Jentile (Tony Kart/TM Racing/Vega) who was fighting all the race with Bondarev's teammate in Gamoto, Enea Frey (Tony Kart/TM Racing/Vega) who completed the podium.
In the final a nasty crash that involved Jules Caranta (Tony Kart/Vortex/Vega) and Jindrich Pesl (Parolin/TM Racing/Vega) caused the Slow.
After two laps, the race was finally under green flag and the battle for the race victory was all about two drivers: Dimitry Matveev and Nikola Tsolov.
Tsolov was in the lead when the race restarted but he dropped to second after two laps. Then Matveev was passed by Tsolov again with two laps remaining. The two had a side-by-side battle in the last lap that finished well for Matveev who closed the door in the final chicane to win over Tsolov.
Behind them another small group was battling for the last step of the podium with Gerasim Skulanov (IPK/TM Racing/Vega) performing a great comeback after beating Kiano Blum (Parolin/TM Racing/Vega) and Jan Przyrowsky (ParoliN/TM Racing/Vega).
Despite losing the race, Nikola Tsolov is the new champion of WSK Open Cup in Mini class, wining ahead of Matveev and Tarvanichkul who was sixth in the final.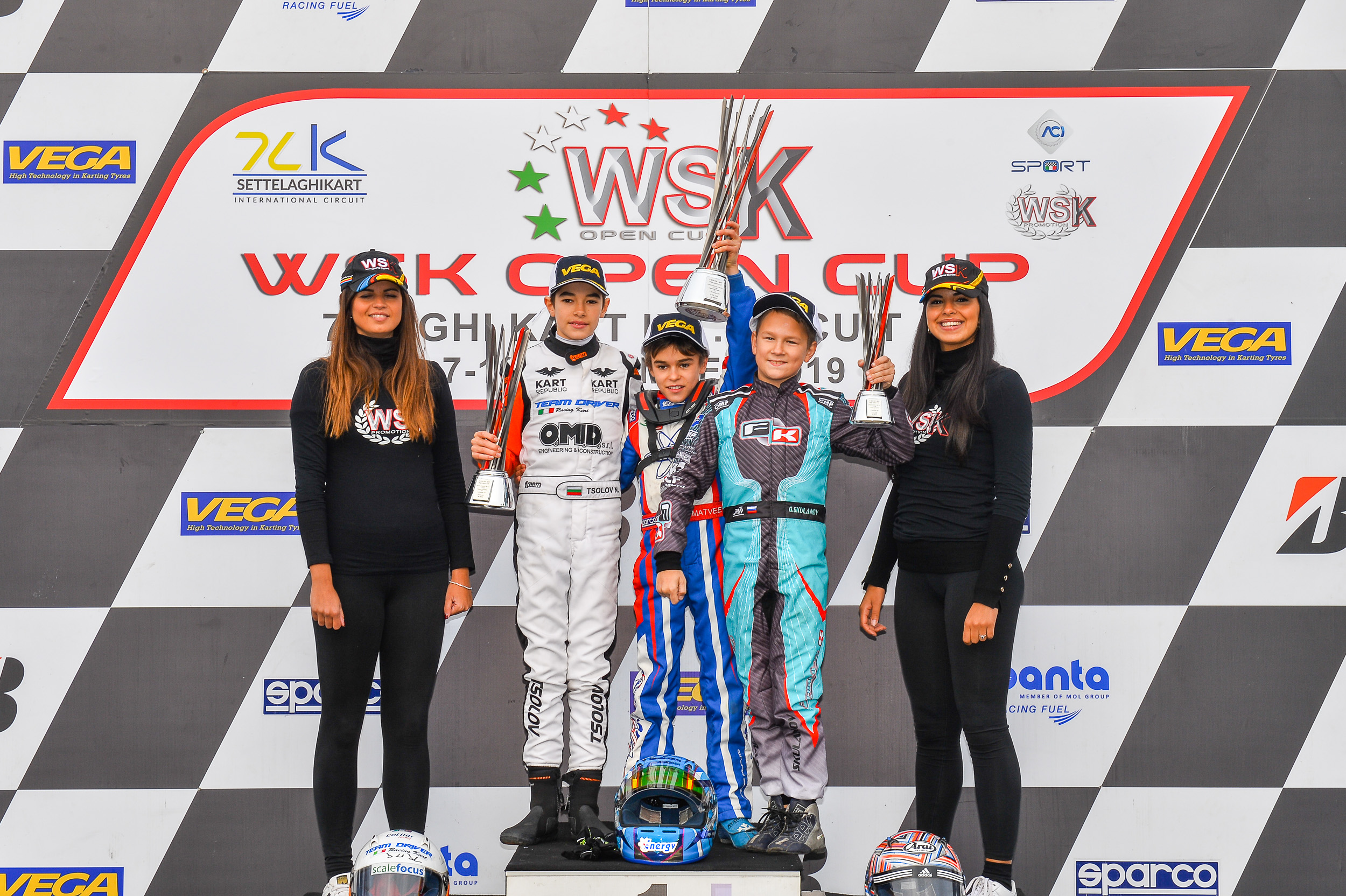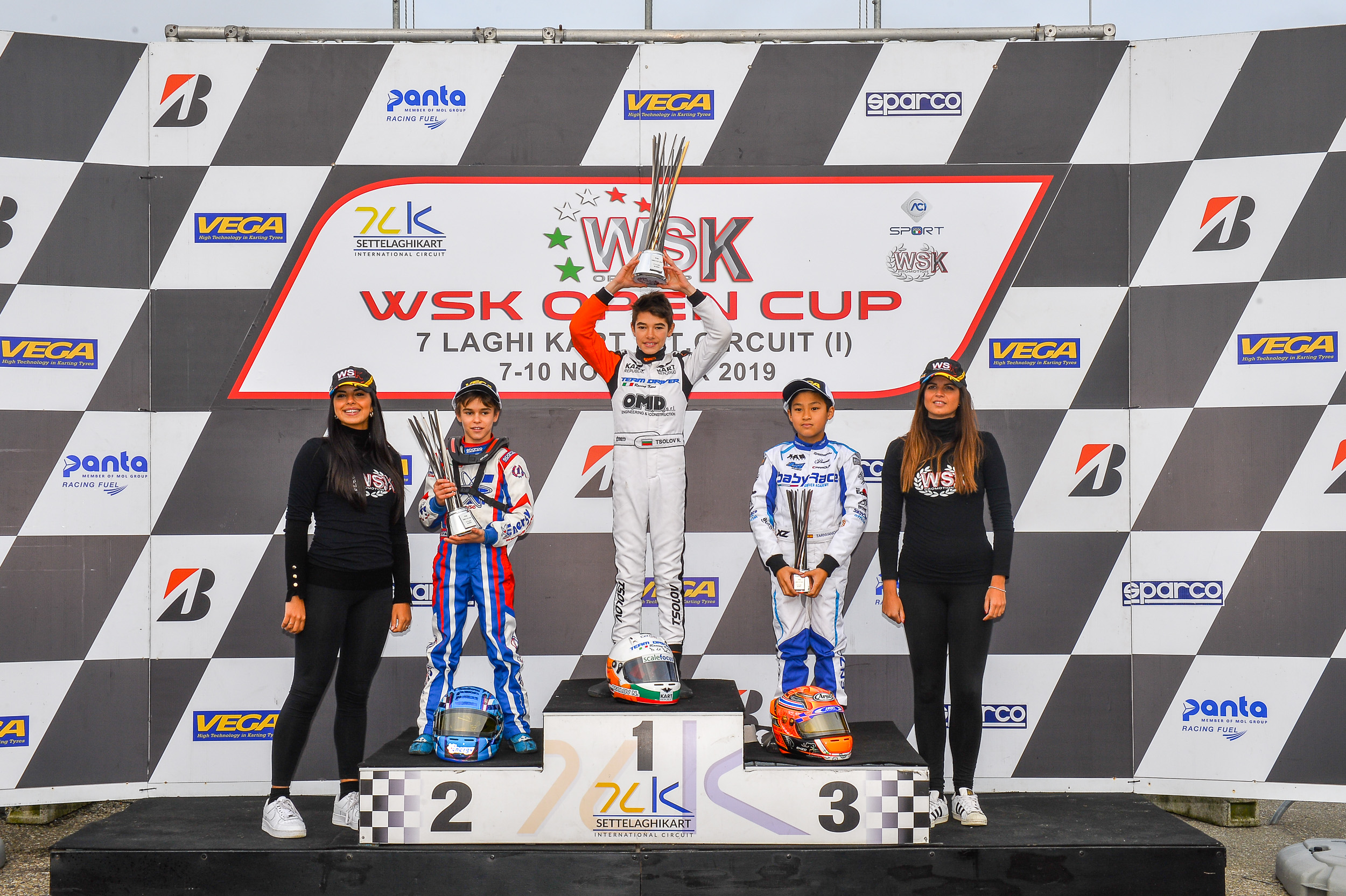 PH: Sportinphoto