The IAME X30 engine product line (among the best selling in the world) is the absolute protagonist of the IAME Series: the single-brand championship promoted by IAME. It is a brand that needs very little introduction in karting: founded in 1968 by Bruno Grana, Italian American Motor Engineering (this is the full name of the Italian company, to find out why read
"Editorial - Paolo Condè explains how the history of Iame began")
is none other than the largest manufacturer of engines in the entire international karting scene. In the
"Under Examination |  X30 125 cc, the "prince" engine of the IAME series"
we discussed the "top engine" of this class, intended for the Senior, Junior, Master Pro and Master Gentleman classes. The protagonist of this article, however, is the X30 Water Swift 60 cc, the engine intended for the Entry Level and MINI classes. Thanks to the help of IAME staff, we dismantled and analysed it. In addition, we tested it on a test bench and we show you the graphs of the tests carried out regarding its torque and power.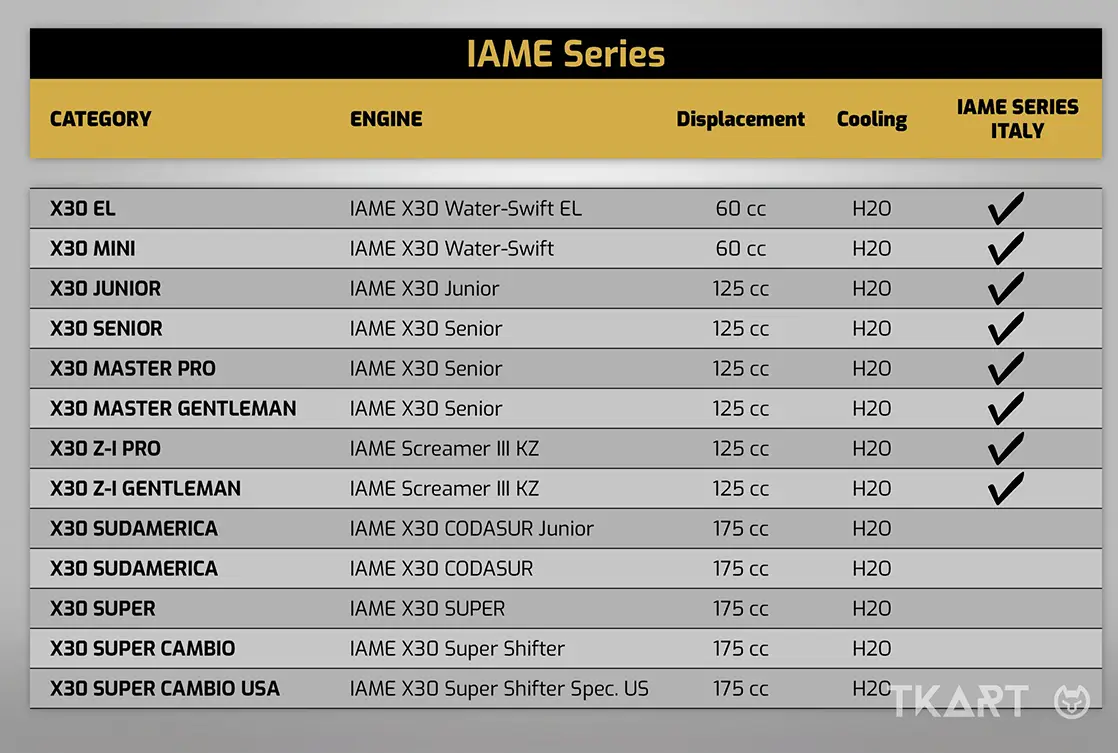 IAME SERIES: CLASSES AND ENGINES
The single-brand championships promoted by IAME are...
Read all